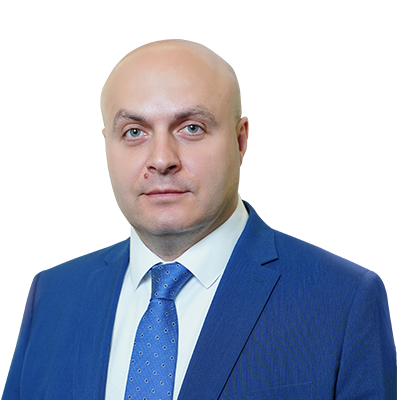 FELIX DILANYAN, PhD
Member of Supervisory Board
Felix Dilanyan was born in 1975 in Yerevan.
In 1998 graduated from the Moscow State Law Academy, earning a lawyer qualification with jurisprudence major.
In 2003, based on the decision of dissertation council of the Moscow Humanitarian and Social Academy was awarded a PhD degree in Law.
Since 1997 worked in ZNGS-Prometey LLC, Moscow: from 1997 to 2003 as a legal adviser, and since 2003 up to present as the Head of Legal and HR Department.
Since 2017 up to present is the CEO of Prometey City LLC, Moscow.
Since June 2019 up to present - Member of Supervisory Board of Evocabank CJSC.
Married, with three children.