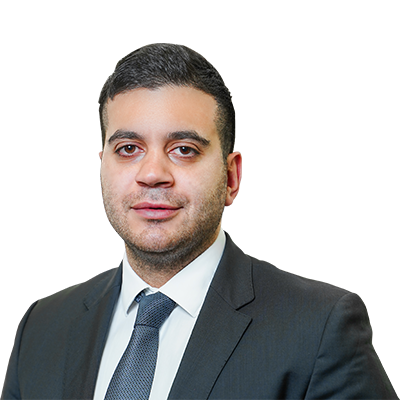 VARAZDAT NERSISYAN, MBA
Member of Supervisory Board
Varazdat Nersisyan was born in 1991 in the village of Oshakan of Aragatsotn province of Armenia.
He got his university degree from Baranovichi State University from 2008 to 2012 acquiring a qualification of a marketing specialist and economist.
He got his second university degree from Belarus State University in 2015, with a diploma in international management, qualification: manager-economist.
In 2015-2017, he studied Moscow State University after Lomonosov, acquiring an MBA (Master of Business Administration), with a specialization of Strategic management and entrepreneurship.
In March 2016, he participated in training courses organized by SMBS-University of Salzburg Business School on Marketing and International Market Development in Salzburg, Austria. In November 2016, he participated in training courses held in London, by UWS – University of the West of Scotland on Financial Investment Management.
In June 2017, he took part in training courses organized by Marburg University in Germany on International Technology and Innovation management. In October 2017, he participated in training courses organized by CERBA (Canada Eurasia Russia Business Association) on Innovative Technologies: Terms of Financing and Innovation Project Management which was held in Vancouver, Canada.
He has a number of published scientific papers, such as: a scientific article entitled Managerial and Financial Accounting: Correlation, Distinguishing Features and Role published in ''Наука и Бизнес: пути развития'' scientific-practical magazine, as well as an article entitled Modern Phase of Hospitality Services Market published in ''Современная наука: актуальные проблемы теории и практики'' scientific-practical magazine.
He started his career as an economist of Financial and Accounting department at Zakneftegazstroy-Prometey LLC, from October to December, 2013.
From October to November 2013, he served as a part-time economist at Prometey-City LLC.
From November 2013 to May 2014 he worked as a Head of Financial and Economic department at Prometey-City LLC.
From May to November 2014, he held the position of the first deputy Executive Director.
From November 2014 to January 2015, he managed the Financial and Economic department.
Since January 2015, he has worked as Economic, financial and business operations Deputy Director.
Since July 2019 up to present - Member of Supervisory Board of Evocabank CJSC.
Married.