Evoca Gift Card
Get Evoca Gift Card and it will become the best gift ever!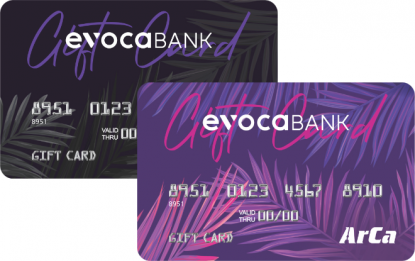 The Card issuance and maintenance will be free of charge.
The Card will be valid through the last date of the month indicated on the front of the Card.
The Card may be reloaded via the Bank's and other banks payment terminals; no fee will be charged for reloading it via the Bank's payment terminals.
No interest on the balance of the card account will be payable by the Bank.
In case of expiration of the validity period or loss of the Card, it will not be subject to reissuance.
The Bank will not be liable for the Cardholder's losses incurred as a result of Card loss or passing the Card and the PIN-code to a third party, as well as in case of expiration of the card validity.
During the Card validity, the recipient of the Gift card shall visit Bank and showing their ID, sign with the Bank a Payment card application-contract thus activating the Card.
In case of failure by the recipient of the Gift card to visit Bank and activate the Card during the validity period, the Card amount will not be subject to refund.
Upon expiration of the validity of the activated card, the Bank will start charging 10 (ten) % maintenance fee per month on the card account balance as of the card expiration date. The remaining balance may be provided to the Customer solely by transferring the balance to another Gift card, on the basis of the Customer's application.
The Bank will not be liable for occurrences beyond its reasonable control.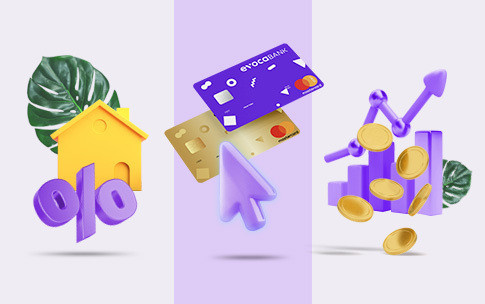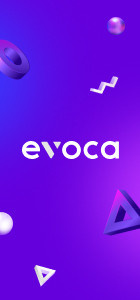 Online and Mobile Banking
Evocabank is a fast, simple and innovative service bank, distinguished by the active use of the latest information technologies.
Become a client