SingleTOUCH
Get fast online loans any time, seven days a week. It will be confirmed faster than a cup of coffee is made.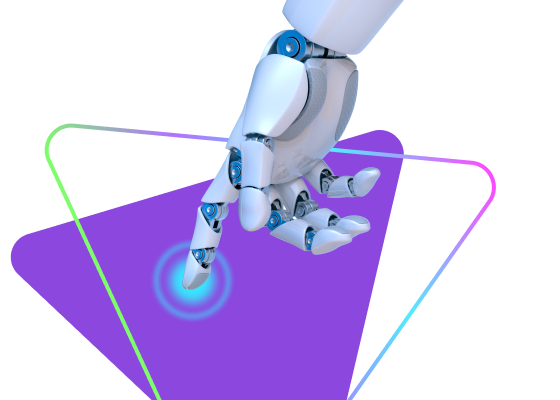 Loan purpose

The loan is granted by submitting an application through the Bank's "EvocaTOUCH" remote system for the purpose of ordering or purchasing goods (work, services) for personal, family, home or other use not related to business activities.

Who can apply

Individual residents of RA between the age of 21-58 who are also Bank's cardholder customers.

Loan currency

AMD, USD

Loan amount

AMD

300,000 – 5,000,000

USD

500-10,000

Loan provision process

The loan is provided by non-cash method only by crediting to customer's payment card.

For Bank cardholder customers the loan is provided by immediately crediting on the payment card.

For those individuals who are not considered Bank's cardholder customers, in case of approval of the loan application, a payment card is issued in the name of the latters. In case of issuance of a payment card the loan amount is credited to the card account[1]

Annual nominal interest rate

AMD

21.5 %

USD

18 %

Loan repayment period

60 months

Loan repayment method

Annuity

Fees

Not applicable

Penalty for loan principal and/or interest overdue

For overdue principal - 0,1 % daily,

For overdue interest - 0,1 % daily

Creditworthiness assessment (loan approval criteria)

Creditworthiness assessment (loan approval criteria)

Deadlines for approving or rejecting loan provision

The decision to approve or reject the loan is made within 1 (one) working day.

The loan is granted in case of Bank's positive decision, within 1 (one) working day.

[1] Customer can collect the payment card from the Bank premises or can receive it with mail delivery
ATTENTION
Interest calculation is based on a 365-day year. If the due date is not a business day, this date will be extended to the next business day.
NO PENALTY WILL BE CHARGED for loan early repayment.
Interest accrual will start from the date of depositing the loan amount into the payment card.
The amount of interest on the loan is computed on the basis of NOMINAL INTEREST, while the ACTUAL ANNUAL INTEREST RATE shows the cost of the loan when you duly pay interest and other charges. The procedure of annual actual interest rate computation (CBA Regulation 8/01) can be found on the web-site of RA Central Bank.
Mandatory information (changes that have taken place during the validity of the agreement in nominal interest rates, ways of communication between the parties, general and other service charges and information on amendments to legal documents affecting the parties' rights and obligations under the agreement) can be obtained by postage service or in other preferred manner. Once every 30 days the Bank will provide you with a account statement.
Contractual relations between the bank and its clients are regulated by TERMS AND CONDITIONS OF COMPLEX BANKING SERVICES, which are a public offering and considered as accepted once a duly filled out and signed bank service application is submitted by the client in-person or online. Terms and Conditions of Complex Banking Services can be found here.
The terms and conditions of other available consumer loans can be found at relevant pages of our web-site.
Complaints arising during the term of validity of the loan agreement can be filed to the Bank. The process of reviewing client's complaints is outlined on www.evocabank.am website. You are entitled to file your complaints and claims to the Financial system defender in the manner envisaged by RA legislation. You can also protect your rights taking the case to a court. The process of protecting rights can be found at the following link.
Your loan application may be declined:
In case of inadequate credit worthiness set under these terms and conditions,
In case of unreliability of the data and documents submitted to the Bank,
In case of a negative credit history.
WARNING
IN THE EVENT OF FAILURE TO DULY REPAY YOUR LIABILITIES UNDER THE SET SCHEDULE THE BANK AFTER THREE BUSINESS DAYS FOLLOWING YOUR DELINQUENCY WILL FORWARD YOUR DATA (INFORMATION ON NON-FULFILLMENT OR INADEQUATE FULFILLMENT OF FINANCIAL OBLIGATIONS) TO THE CREDIT BUREAU.
Non-fulfillment or inadequate fulfillment of financial obligations will affect your credit history which is a set of information on your financial liabilities that is collected, accumulated and regularly updated by your credit organizations and/or Credit Bureau. The credit history is examined during the loan application review and plays a significant role in taking a decision on a loan application.
Prior to filing a loan application and concluding a loan agreement you can obtain oral information and explanations from Bank employee on online loan service by calling: +374 10 605555.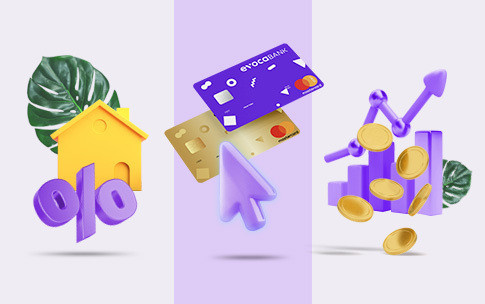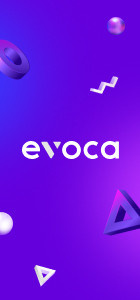 Online and Mobile Banking
Evocabank is a fast, simple and innovative service bank, distinguished by the active use of the latest information technologies.
Become a client