Evoca Mobile POS - mPOS
Evocabank's new mobile POS (mPOS) device will help your business get cashless payments more easily and quickly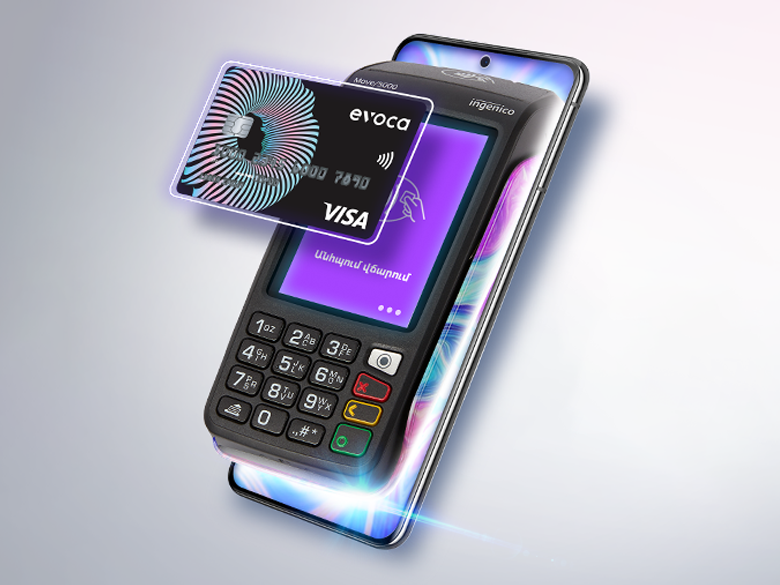 mPOS is a mobile version of the standard POS-terminal which turns any Android device into a payment terminal.
mPOS is especially useful for those engaged in mobile businesses: open-air shops, cafes, catering services, online shops, delivery services or any other business accepting customers' payments outside the organization's geographic location.
To activate mPOS, a business needs an internet connection, an NFC reader Android smartphone and Evoca's mPOS app downloaded to their device. A user can download the app from Google Play to their mobile device, if supported by Android 8.1 or more recent software program.
Upon downloading the app, you need to sign in to the app using the login and password provided by the Bank. That's it! Now you can get contactless payments from your customers. To make a payment, the customer has to hold near your smartphone their card or an Apple Pay-compatible phone connected to Evoca payment card.