Lifestyle
Evocabank Sponsoring LEASING EXPO 2023
On June 2, 3 and 4, LEASING EXPO 2023 will take place, where Evoca will present with excellent offers.
24.05.2023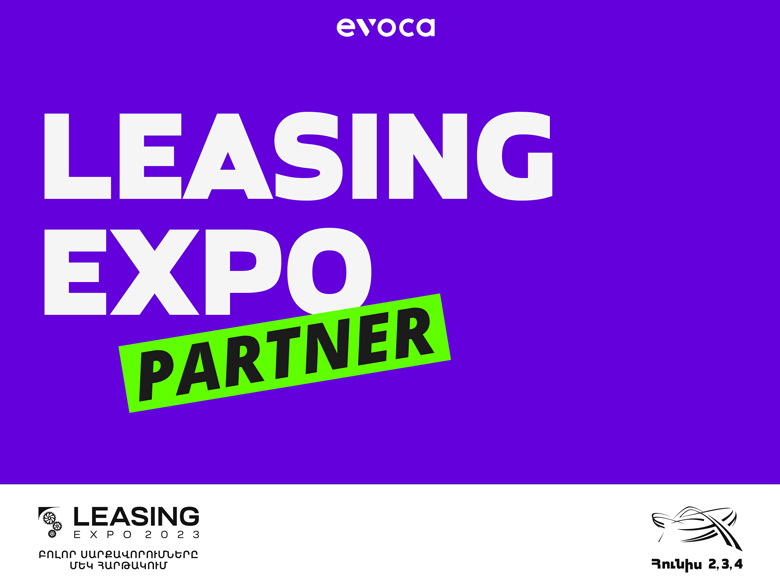 LEASING EXPO 2023 (All Equipment in One Place) will become a major event that will bring together large organizations within manufacturing industry offering various types of equipment for individuals and legal entities.
The Expo will provide an opportunity to get acquainted with technical and technological innovations and proposals of local and international companies, purchase the state-of-the-art equipment and lay the foundations for beneficial cooperation.
During the Expo Evocabank will have its own booth to showcase its special projects. Evoca Leasing is one of the best options for business promotion and development. The Bank has developed special proposals for new cooperation and partnership.
As planned in Evoca, a leasing object can be purchased both in Armenia and abroad - in the primary and secondary markets.
Under Evoca Leasing, the list of lease objects may include:
Manufacturing equipment/production lines
Medical equipment
Construction equipment
Solar panels and water heaters
Cars
Evoca offers beneficial terms for fast Leasing, which will bring you one step closer to your goal.
Other news