Products
Send Money Using Mobile Number
Now using mobile number you can send money through EvocaTOUCH app to the customers of ArCa member banks.
06.06.2022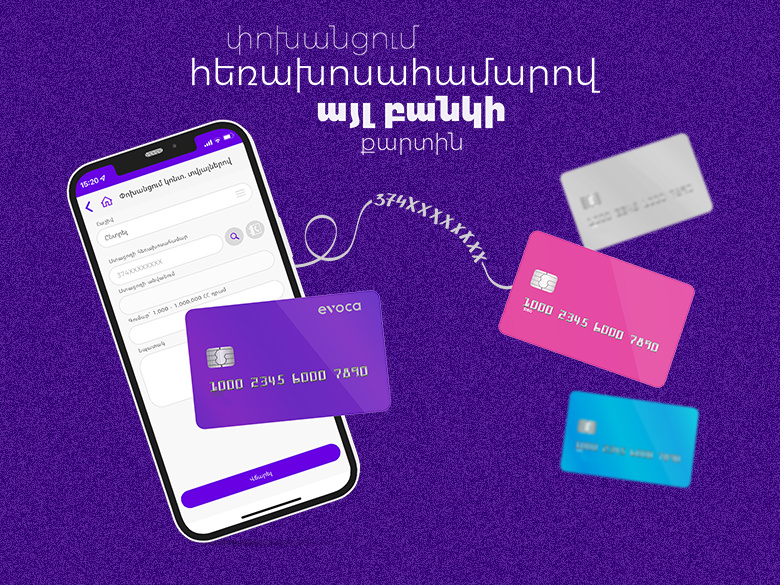 For the first time in Armenia, Evocabank jointly with ArCa offer a new service - Money Transfer with Mobile Number.
Do you want to send money to your friend but have no bank details?
Now it is not a problem. No need to ask for card image or account number any more.
With Evoca you can send funds to cards of other banks, such as: Ameriabank, Araratbank, Ardshinbank, Armswissbank, Biblos Bank - Armenia, Inecobank, Converse bank and Armeconombank, using only the cardholder's mobile number.
To send money, log into EvocaTOUCH app and click Transfer, choose Transfer through Contact Data, then – Other Bank's Customer.
Just enter the mobile phone number, amount and make the payment*.
The amount will be credited to recipient's card number within a few seconds both during and outside office hours.
In case the recipient is an Evoca customer, the funds will be transferred free of charge.
*The money transfer will be executed based on Bank's "Card-to-Card Transfer" service tariffs.