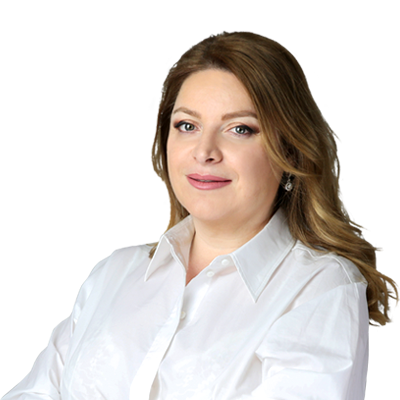 MARINA PSOMAS
Member of Supervisory Board
Marina Psomas was born in Yerevan in 1971.

In 1995 graduated from Yerevan State University with a degree in economics and mathematics.

In 2013 she got ACI Dealing Certificate by ACI Financial Markets Association․

In 2014 she got an International Certificate in Management Skills by MTD Training in UK.

From 1994 to 1997, worked at ArmSavingsbank as Specialist in Securities' Transactions Department, later she worked as Chief Manager in Asset-Liability Management Department (1997- 1999).

From 1999 to 2005, worked as Dealer, Treasury Specialist at International Trading Bank of Black Sea in Yerevan.

From 2005 to 2010, worked as Dealer at Cascade Bank.

In 2010 worked as Dealer at Ameriabank.

From 2011 to 2013, worked as Head of Securities' Transactions Division at Prometey Bank.

Since 2013 up to present has been working as Financial Analyst-Consultant in Alphasecurities Investment Company.

Since 2018 up to present has been serving as Executive Director in Finrise Investment Fund.

Since July, 2021 up to present has been an Independent Member of Supervisory Board at Evocabank CJSC and also - Member of Audit Committee.

Married, has five children.