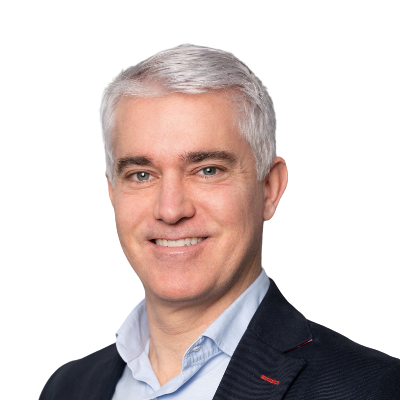 JOSE M. MORENO DE BARREDA, LL.M., MBA, PhD
Chairman of Supervisory Board
Jose M. Moreno de Barreda was born in 1969 in Spain.
In 1987-1992, studied at UNIVERSIDAD SAN PABLO CEU in Spain and was awarded a diploma in European law and diploma in business administration.
In 1987-1993, studied at UNIVERSIDAD COMPLUTENSE in Spain and received a degree of bachelor of laws.
In 1995, joined KING'S COLLEGE, UNIVERSITY OF LONDON and in 1996 graduated with a master of laws degree with a Major in International Business Law.
From February 2001 to December 2001, studied at IE BUSINESS SCHOOL in Spain and received Executive MBA.
During 2016-2022, was pursuing a PhD at UNIVERSIDAD DE SALAMANCA in Spain. Research area: Financial Inclusion through Digital Technologies.
During January 2014 to October 2014, underwent European Financial Adviser course at UNIVERSIDAD POLITECNICA DE V ALENCIA, Spain.
From January to June 2016 took The Challenges of Global Poverty course at MASSACHUSETTS INSTITUTE OF TECHNOLOGY, USA.
In 2018, was awarded a Certificate in Company Direction for Non-Executive Board Directors by INSTITUTE OF DIRECTORS, UK.
From June 1992 to February 1993, was employed with CITIBANK as junior adviser on legal aspects, Spain.
From February to November 1993, served for ROYAL ARTILLERY CORPS) as an assistant Chief-of-Staff, Spain.
From April 1994 to September 1995, worked at Barclays Bank as an investment adviser on Wealth Management, Spain.
During January 1997 – April 2000, was employed at PRICEWATERHOUSECOOPERS as a senior consultant, Spain/UK/NL.
During May 2000 to December 2001, served at ACCENTURE as a senior consultant, Spain.
During January 2002 to May 2004, was employed with NEORIS as a manager, Spain,Mexico.
During June 2004 to December 2005, served at STRATEGY& (previously BOOZ & CO.) as a senior associate.
During January 2006 to January 2012, served for EY ADVISORY SERVICES (formerly Greenwich Consulting) EMEA/LAC/ASIAPAC, as Founding Managing Partner & CEO.
During January 2012 to December 2015, was employed at CREATIA CONSULTING (EMEA/LAC/ASIA) as Managing Partner and CEO.
During September 2013 to September 2014, worked for MFO & Partners) as a senior adviser in Mergers & Acquisitions and Private Equity, Spain.
Since July 2014 he has been working at IFC (World Bank Group) EMEA/LAC/ASIA as Global Digital Finance Specialist.
Since December 2022 up to present - Chairman of Supervisory Board of Evocabank CJSC.
Married, has 3 children.