Banking
Evocabank to Issue Bonds
Evocabank will issue 30-month maturity period bonds at total amount of AMD 2 billion and USD 10 million, with annual yield of 11% and 5% respectively.
23.03.2022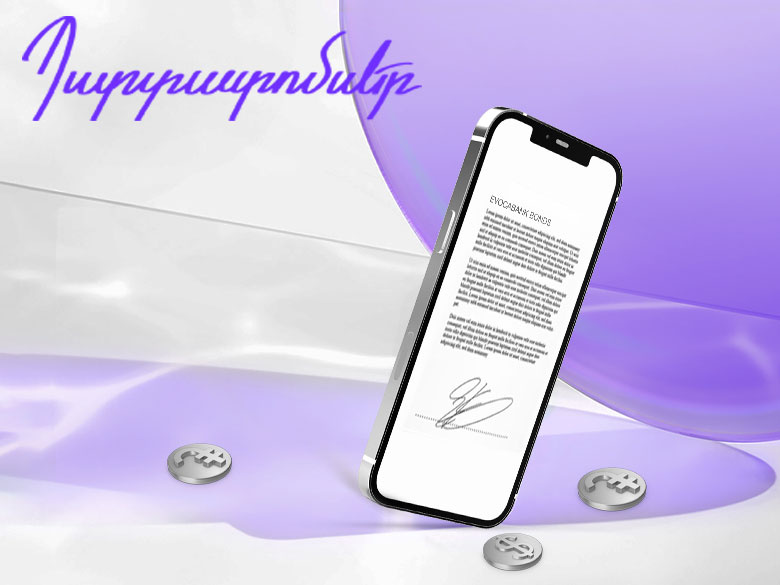 On March 28, 2022, Evocabank will issue nominal, coupon, non-convertible, non-documentary, irredeemable bonds.
The total number of the bonds is 200,000 for AMD bonds and 100,000 for USD bonds. Coupons will be paid quarterly. The par value for AMD bonds is AMD 10,000, while for USD bonds it is USD 100.
TERMS AND CONDITIONS OF ISSUANCE OF BONDS
Class

Nominal coupon bonds

Bond par value
AMD 10,000
USD 100
Total amount
AMD 2,000,000,000
USD 10,000,000
Total number of bonds
200,000
100,000
Maturity
30 months
30 months
Annual coupon yield
11%
5%
Frequency of coupon payment
Quarterly
Quarterly
Issuer
Evocabank CJSC
As an innovative and modern bank, Evocabank for the first time in Armenian financial system, made it possible for you to buy its bonds online through Bank's EvocaTOUCH app. The automated process is very fast, easy, and convenient.
Bonds are demanded and profitable financial instruments. They are secured, high-yield with a number of advantages such as:
Funds raised with the help of bonds are considered

guaranteed bank deposits

and

guaranteed

by the Deposit Guarantee Fund.
Income from bonds is exempt from income tax and non-resident income tax.
Coupons will be paid

quarterly

.
FREQUENTLY ASKED QUESTIONS ABOUT BONDS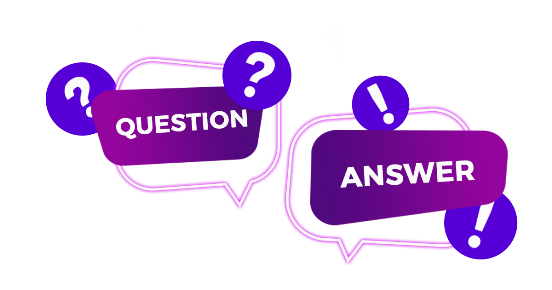 What is a bond?
A bond (in Latin: obligation) is a debt security which confirms the bondholder's right to get from the issuer the par value together with interest at a specific time.
What will happen if I need the money invested in bonds until maturity?
The bonds issued by Evocabank will be listed on the Armenian Stock Exchange. You can buy or sell them at any time.
Why should I buy bonds instead of investing in a deposit?
Bonds are more efficient and rewarding securities. They have a number of advantages.
Income from bonds is exempt from income tax and non-resident income tax.
In case of selling the bonds, you keep the accrued interest.
My deposits are guaranteed by the Deposit Guarantee Fund, what about my bonds?
Bonds are also guaranteed.
Under the RA law On Guaranteeing Compensation of Bank Deposits of Individuals, funds raised from bond issuance are considered guaranteed bank deposits and thus they are also guaranteed by the Deposit Guarantee Fund.
How can I buy Evocabank bonds?
To buy bonds, you need to:
Visit any Bank office, fill out the application for bonds purchase, enter the sum to the special account or do it online through Bank's EvocaTOUCH app from anywhere in the world at any time.
Can I, if needed, get a loan backed by these bonds?
Surely, you can.
Like deposits, bonds can serve as collateral for short-term loans.
The loan will be provided for the term no longer than the bond maturity: bond nominal interest rate +3%, specifically, for AMD bonds - 14%, USD bonds - 8% per annum.
Potential investors in bonds can get additional information on terms and other details of the electronic version of the bond prospectus (registered pursuant to decision of the CBA chairman #1/106A dated 11.03.2022) below.
The customers having bought bonds over USD 100,000 or AMD 50,000,000 will get a present from the Bank – the highest class Visa Infinite card of Visa payment system without annual service fee*.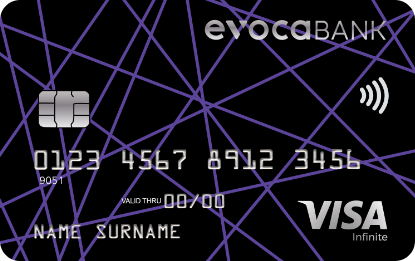 Together with the card you will get also:
Great service
Unique approach
Exclusive advantages worldwide.
*To foreign citizens payment cards are provided in accordance with the payment card service tariffs for foreign citizens.