Banking
V-POS Terminal
Evocabank offers V-POS terminals to all legal entities and sole proprietors.
12.06.2020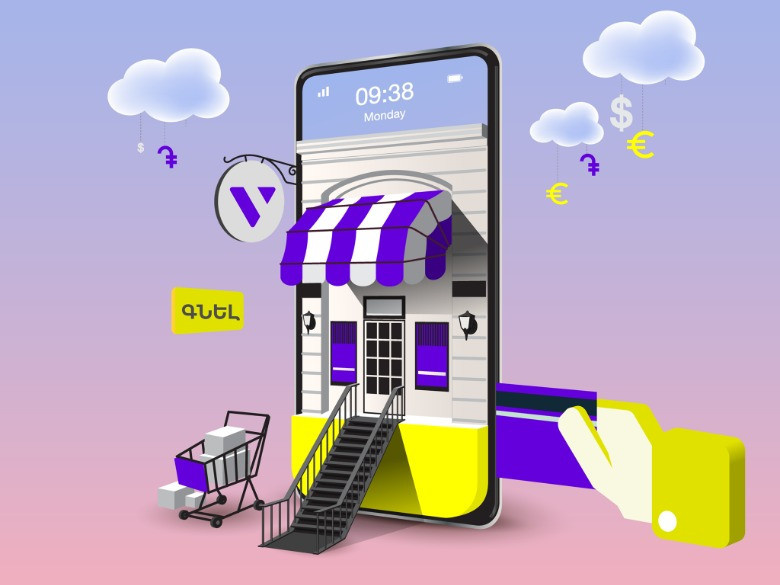 Evocabank offers V-POS (virtual point of sale) payment system to companies engaged in sale of goods and services.
It is a sound, simple and easy solution for online trading businesses.
Online trading is a dynamic fast growing industry in the modern world. Having an appropriate web-site or an app in place, you can sell goods and services and get payments through online payment systems. Fast online payments are extremely important for all shoppers.
Evocabank will have the V-POS installed onto your website. This will enable you to skip tedious programming and certification procedures.
Your customers will be able to make purchases at your website and pay with VISA, MasterCard, Maestro, American Express international payment cards as well as ArCa local cards.
V-POS will be available both at your website and in mobile app.
Evocabank offers easy solutions for existing websites and businesses lacking web pages.
Why to install Evocabank's V-POS terminal?
Online purchases will enhance your revenues,
Evocabank will charge the lowest fee on V-POS sales: these fees will be specifically applied to your business,
Secured payments with 3D Secure and Secure Code secure system,
Payment procedure is simple, your customers will make single-step payments,
Free-of-charge comprehensive advice and technical support by the Bank staff,
Customized approach to your business and website.
How to install Evocabank V-POS terminal?
For more information on installing V-POS terminal, send your contact data to: vpos@evocabank.am,
Our specialist will contact you within a business day to present our terms and conditions, answer your questions and will prepare all necessary documents.
Upon signing the contract, the V-POS terminal will be installed at your website in the shortest time possible.
What does Evocabank V-POS terminal look like?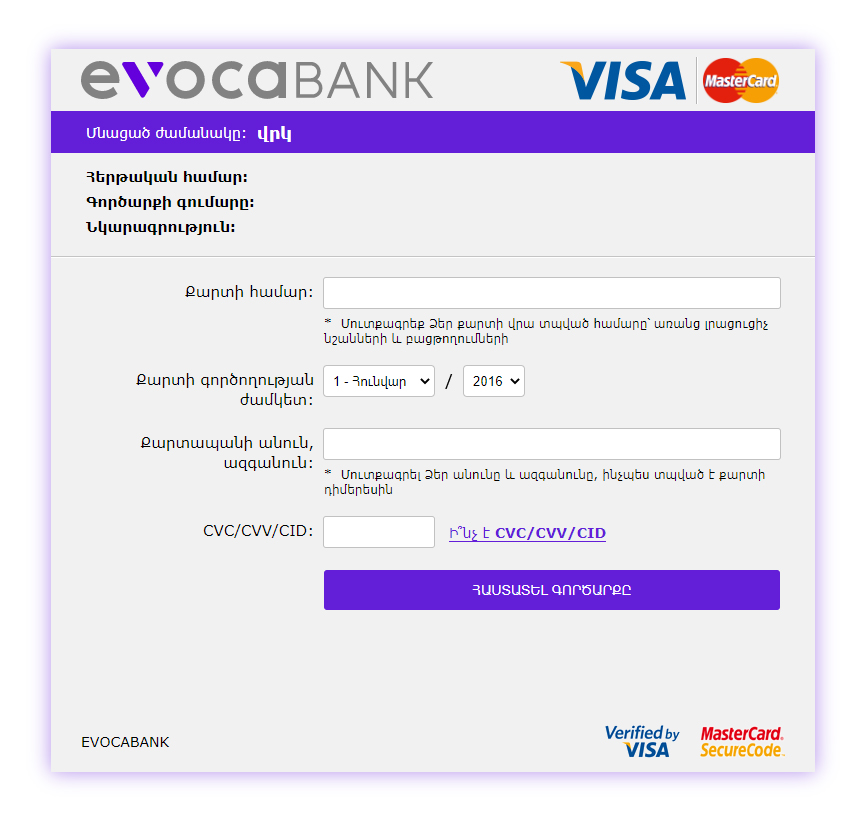 Towards the new reality, towards the digital future of your business.