Banking
A new $15 million loan from IFC
IFC's New Loan to Evocabank to Help Smaller Businesses Grow and Create Jobs in Armenia.
29.09.2022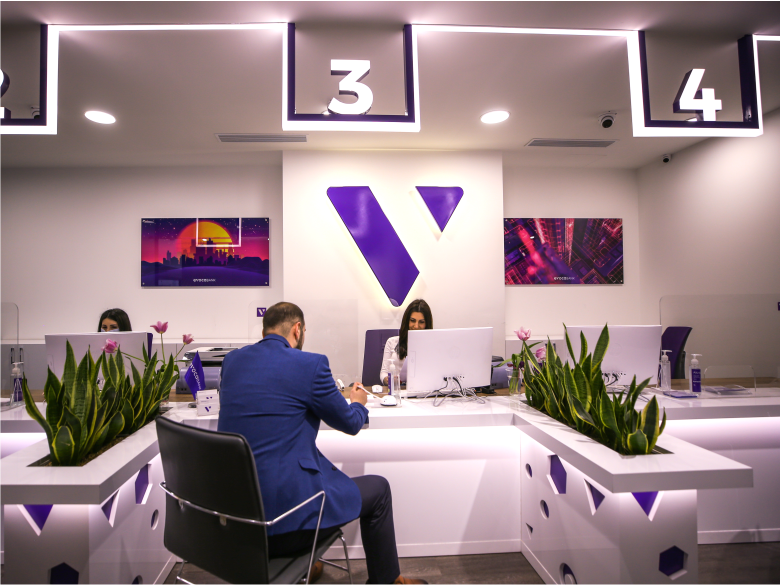 Yerevan, Armenia, September 29, 2022 — To help smaller businesses in Armenia thrive, IFC is providing a new $15 million loan to Evocabank, that will help support growth and job creation amid the lingering impacts of COVID-19.
Access to finance is the biggest challenge for micro, small, and medium enterprises (MSMEs) in Armenia. The MSME finance gap in the country, estimated before COVID-19, was around 10.8 percent of gross domestic product (GDP). With the devastating impacts of the pandemic and the war in Ukraine creating further headwinds for the economies in the wider region, the gap is expected to have enlarged further.
MSMEs in Armenia contribute around 40 percent and 30 percent to the country's GDP and employment, respectively. Given that they are growth engines, IFC's loan to Evocabank will help strengthen this segment, which is more critical than ever.
Karen Yeghiazaryan, Chairman of the Management Board of Evocabank, said: "Evocabank is excited to level up its partnership with IFC. We've been part of a long journey together: our first loan followed by the jointly developed digital strategy of the bank within the scope of the DigiLab program, now this new loan, and then the potential risk management advisory. With IFC's valuable contribution, we will be able to expand the scope of our support for smaller businesses, thus stimulating Armenia's economic growth."
Ivana Fernandes Duarte, IFC's Regional Manager for the South Caucasus, said: "As part of our strategy to support the banking sector in Armenia, our partnership with Evocabank will help expand access to finance for smaller businesses, a key pillar of the economy. As term funding is not easily available in the market, IFC's financing will help the bank reduce structural assets-liabilities maturity mismatch, while further diversifying its funding sources, fostering resilience and promoting an inclusive growth trajectory."
IFC partnered with Evocabank in 2021, providing the bank with a $15 million loan to support its working capital and trade-related lending program so that MSMEs could stay afloat, recover, and thrive after the pandemic. Earlier this year, Evocabank participated in IFC's DigiLab program, given their focus on digital banking. The program aimed to support the bank with a digital strategy and roadmap to better serve the bank's clients through innovation adapted to the local market needs.
About IFC
IFC—a member of the World Bank Group—is the largest global development institution focused on the private sector in emerging markets. We work in more than 100 countries, using our capital, expertise, and influence to create markets and opportunities in developing countries. In fiscal year 2022, IFC committed a record $32.8 billion to private companies and financial institutions in developing countries, leveraging the power of the private sector to end extreme poverty and boost shared prosperity as economies grapple with the impacts of global compounding crises. For more information, visit www.ifc.org.
Stay Connected
Facebook
Twitter
YouTube
IFC.org
Instagram
About Evocabank
Evocabank provides fast, simple, and innovative services using the latest technologies. The bank uses a mobile-first format, taking into account the convenience of usage via app when designing a new service. We aim to become the most innovative and progressive commercial bank in Armenia, offering services online and enabling account holders to avail of the services without visiting the bank. Evocabank has been named "The Best Consumer Digital Bank in Armenia" for the 6th year in a row by the Global Finance magazine.