Lifestyle
Fast Money Transfers with Visa cards on more Favorable Terms
Evocabank offers fast, convenient and safe money transfers and a cashback reward.
28.04.2021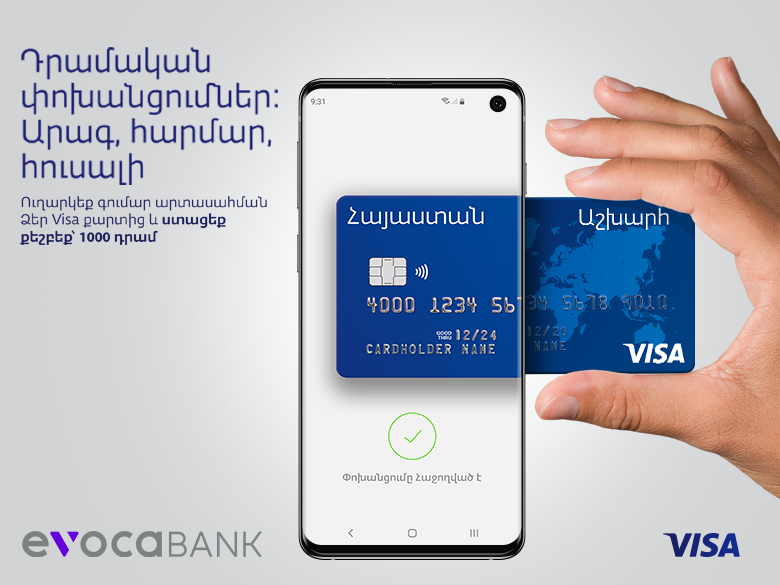 Transfer money from your Visa card to any Visa card and visa versa and get AMD 1,000 cashback*.
Holders of all types of Visa cards will be eligible to participate in the promo campaign. Visa cardholders can get cash back once only.
The end date of the promotional campaign is July 31, 2021.
More information on card-to-card transfers via Visa Direct may be found here.
*There are a number of limitations that apply to cash back reward program.
*You will get cash back if the "Transfers Using Visa Cards" service was activated during the period of promotional campaign.
Other news