Lifestyle
Special offer from Evoca for Coca-Cola Music Fest
Buy a ticket for Coca-Cola Music Fest with Evoca Digital Card paying AMD 9,000 instead of AMD 11,000.
16.08.2023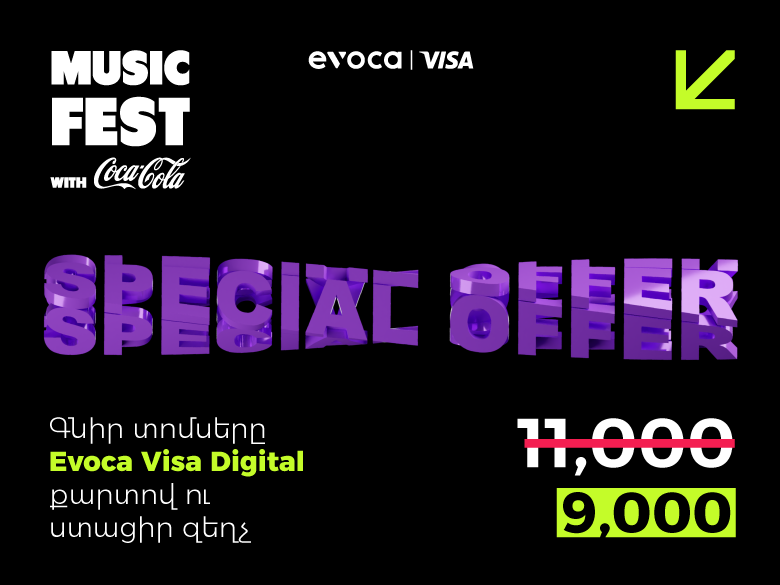 Do you want to take part in Coca-Cola Music Fest?
If yes, then you are in the right place. By purchasing tickets to Coca-Cola Music Fest, you get an opportunity of taking advantage of our special offer. Here are our simple terms.
All you have to do is buy a Coca-Cola Music Fest ticket with your Evoca Digital Card and you will receive a gift of 2000 AMD from us, paying only 9000 AMD instead of the previous 11000 AMD. One simple step and you are saving money.
And if you don't have an Evoca Digital Card yet, you can order it within a few seconds using the EvocaTOUCH app. By the way, if you order a card before August 31, you will receive it without the annual service fee. Yes, it's FREE!
You can buy tickets for Coca-Cola Music Fest here.
So hurry up, as the offer is valid until September 1st.
As a reminder, Evocabank is a financial sponsor of Coca-Cola Music Fest. For more details, follow the link.
Other news