Lifestyle
Evocabank as General Sponsor of Project Management Conference
The biggest event in the field of project management will take place on June 27, with participation of PMP® founder Lee Lambert.
13.06.2023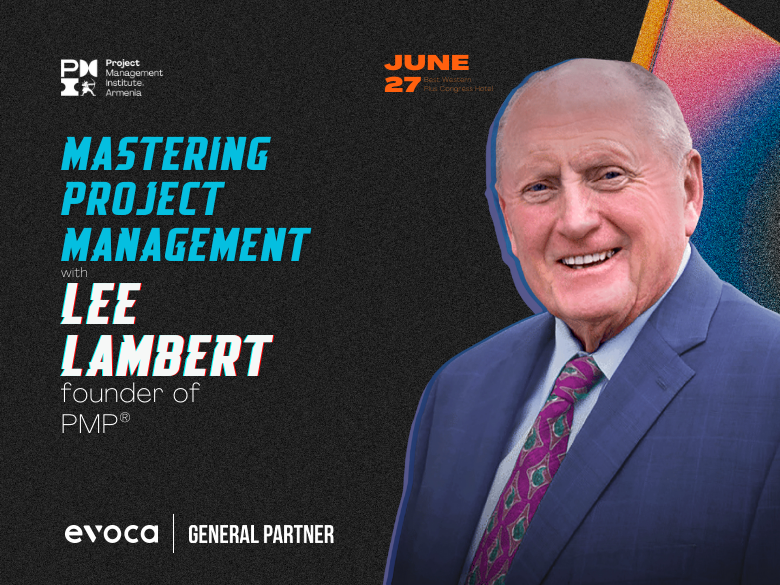 Evocabank is sponsoring the largest conference on project management which may become a starting point for new opportunities, contacts and projects.
The conference key note speaker is the founder of PMP® certificate Lee Lambert, one of the best experts in project management.
Yes, you read it right: on June 27 Lee Lambert will be in Armenia!
Let's see what to expect on that day:
A four-hour intensive training and experience sharing with legendary Lee Lambert,
Questions and answers, during which you can ask questions to Lee Lambert,
Success stories by leaders in banking, innovative technology, entertainment, horeca, central government and international structures, construction and other industries,
Dinner and networking with participation of Lee Lambert and all other speakers,
Certificate signed by the founder of PMP® - Lee Lambert.
Who should not miss this opportunity?
Project management specialists, who want to get familiarized with the latest trends,
Businessmen, who want to deepen their knowledge,
Specialists, who want to improve their project management skills,
Enthusiasts, who strive to develop and expand their abilities on an on-going basis,
Individuals, who don't want to miss the opportunity to meet with the founder of PMP® - Lee Lambert.
Evocabank Management Board deputy chairman Tatevik Khachatryan will also be participating at the conference to share her notable experience and knowledge on the successful rebranding themed ''Evocabank: a project of a rebranding – from zero to hero''.
Join us on June 27. Get your tickets at evoca.am clicking the following link.
Other news