Lifestyle
Buy One Movie Ticket, Get the Second One for Free
In KinoPark pay for a ticket with Evoca Mastercard linked to Apple Pay and enjoy the offer.
28.10.2022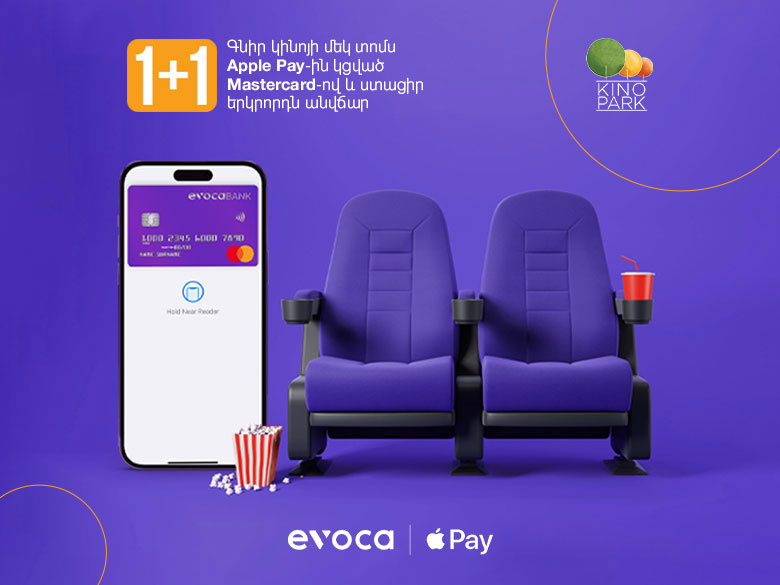 Watching a movie with a friend is more enjoyable.
From November 3 to December 3, buy a movie ticket in Yerevan Mall KinoPark (except for Premium Hall), pay with Evoca Mastercard attached to Apple Pay and get the second ticket for free.
You haven't yet added your Evoca card to Apple Pay? It is fast and easy.
Just enter the Wallet app on your iPhone, press the «+» button and follow the instructions to add the Evocabank card. After having added the card to your iPhone, Apple Watch, iPad or Mac, you can use the Apple Pay on your device.
Other news