Lifestyle
20% cashback on Your Purchases
Buy New Year gifts in Celio, Jacadi, Muy Mucho, Etam stores, pay with Evoca Mastercard and get a cashback.
13.12.2022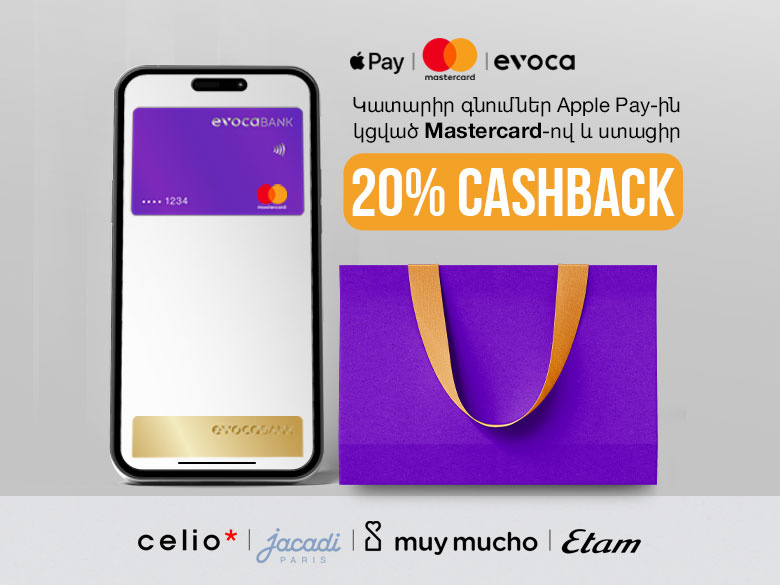 Have you already started planning your New Year gifts? With Evoca your purchases will be more cost-efficient. Make purchases during December 15-18 for at least AMD 20,000 in stores of Celio, Jacadi, Muy Mucho, Etam brands, pay with Evoca Mastercard tied to Apple Pay, and get a 20% cashback to your card. Maximum cashback is AMD 40,000.
Haven't you linked your Evoca card to Apple Pay? It is fast and easy.
Just log into Wallet app on your iPhone, click «+» and follow instructions in order to add your Evocabank card. As soon as you linked your card to iPhone, Apple Watch, iPad and Mac, you can use Apple Pay.
If you don't have an Evoca Mastercard, order right now, get it by free of charge delivery service to your address and hurry up with taking an advantage of the offer.
How to order a card?
Using evoca.am or downloading EvocaTOUCH here and ordering it right by phone.
Other news