Lifestyle
New Forest on Occasion of Armenian Dram's 30th Anniversary
On April 29, a big tree planting event was held with participation of the RA Central Bank, Union of the Banks of Armenia (UBA) and 18 commercial banks. The event was aimed at laying the foundation of new forests.
02.05.2023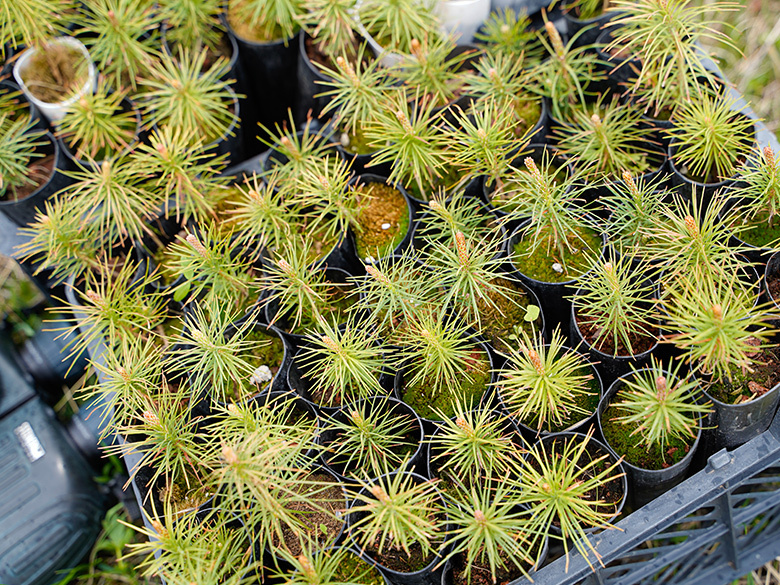 As part of celebration of the 30th anniversary of the Armenian dram, the RA Central Bank, Union of Banks of Armenia and all 18 commercial banks, including Evocabank jointly with My Forest Armenia NGO laid the foundation for a new forest of 50 hectares in Jrashen and Urasar communities of Lori province by planting 160,000 trees. Thus, the newly planted forest as a lasting value targeted at the future and new life development will symbolize the long life of the national currency.
The 20 hectares of the new forest will be planted in Jrashen-2, another 30 hectares will be in Urasar. This event is a best example of creating lasting values, social responsibility and valuing the exceptional role of preservation of the nature by the financial and banking sector.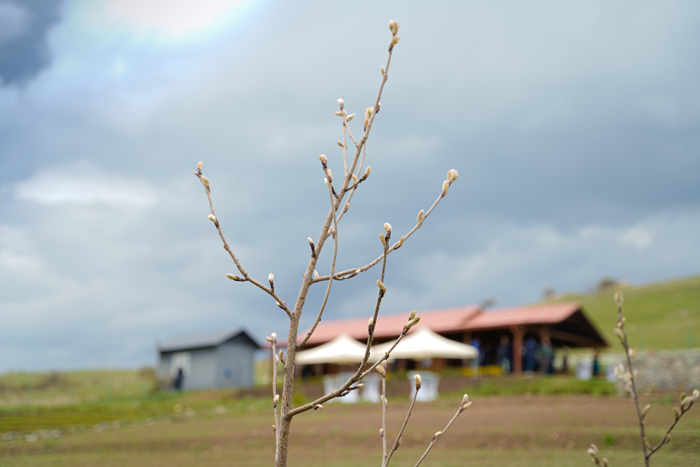 After the tree planting the guests visited also the Benjamin Gumuchdjian nursery of My Forest Armenia located in Gugark province and after a short tour of the nursery, the chairman of Central bank Martin Galstyan, the UAB board chairman Mher Anayan and the founder and executive director Andre Gumuchdjian signed a memorandum of cooperation.
"Today is the start of the events as part of celebration of the 30th anniversary of the Armenian dram to be held during 2023. It is very symbolic that the first in the row is this tree planting. The Central bank highly values the support to coping with the ecological challenges and is happy to state that as part of social responsibility, the Central bank in cooperation with commercial banks and My Forest Armenia can contribute to the improvement of the environmental protection. At the same time, we adhere to the green agenda and try to the extent possible to introduce it in our activities and even in our financial approaches", said Martin Galstyan.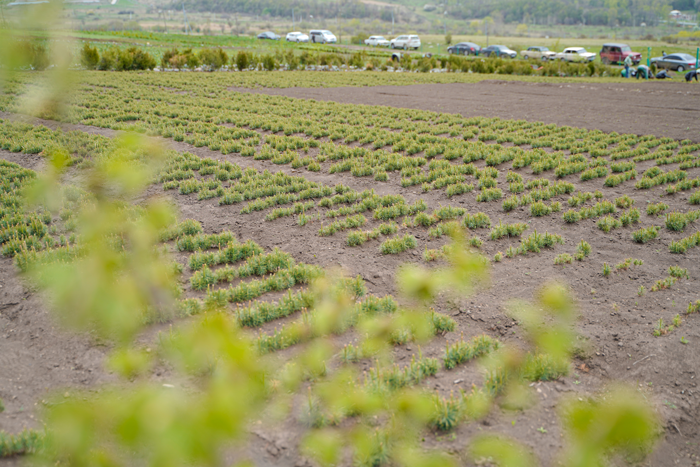 Forests play a vital role in the life of humanity and the planet being considered the lungs of our planet: a forest of 1 hectare can provide an hourly supply of oxygen for 200 people.
It is vital for us to preserve all we have and if possible create new wealth. This time Evocabank took the advantage of the opportunity to contribute to the afforestation of the country in our attempt to restore the forest landscapes for building a better future.
Other news