Lifestyle
Up to 12% Off on Qatar Airways
Pay with Mastercards and enjoy travel discounts.
05.05.2022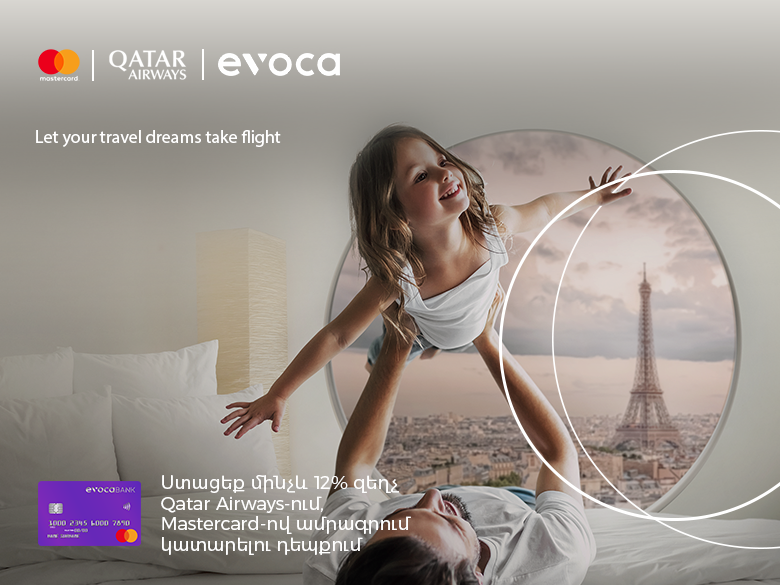 Where to fly to on Qatar Airways: Lisbon, Casablanca, Zanzibar or San Francisco?
Choose the destination while we will ensure a travel discount for you up to 12% when you buy a flight ticket for Qatar Airways with Evoca Mastercard.
To get a discount, make sure that you have received a MC22 promo code.
You can enjoy the privileges of this offer when buying or booking a fight ticket until May 31. Flight tickets may be purchased for flights scheduled until September 30, choosing across more than 140 destinations.
Details can be found here.
Other news