Lifestyle
Evoca, Visa, Apple Pay and Gifts
When shopping in Dalma Garden Mall, use Apple Pay linked to your Evoca Visa card to receive a gift.
11.10.2022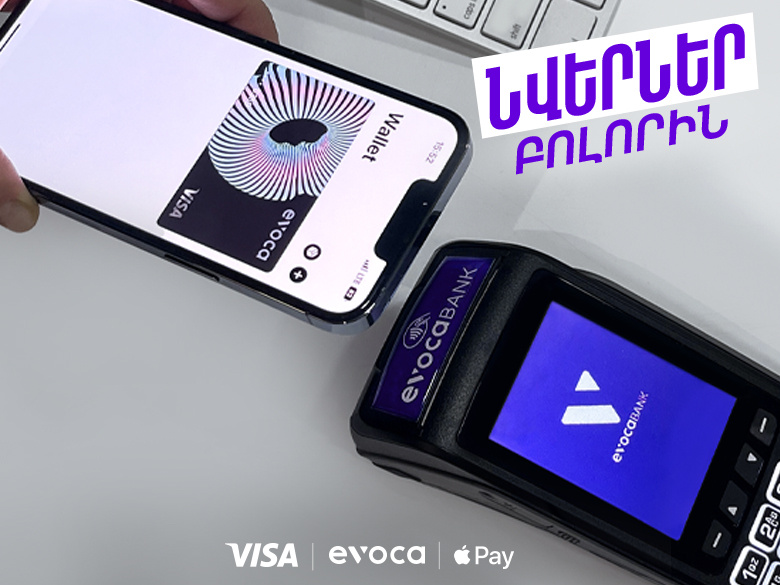 Are you an Evoca customer and can't imagine your life without Apple Pay payments?
Till November 2, make purchases in any of the shops at Dalma Garden Mall at AMD 30,000 and over (with AMD 5,000 being the minimum amount), pay using Apple Pay linked to your Evoca Visa card and get a gift awaiting you!
How can I get it?
Just take the coupon(s) to Dalma Garden Mall Info Center (located on first floor) and draw your gift out of the gift box! What kind of a gift? It depends on your luck.
Gifts are both diverse and attractive:
Gift-cards issued by iSpace – Apple's accredited agent in Armenia:
2 cards at AMD 500,000
2 cards at AMD 200,000
2 cards at AMD 100,000
Besides, 100 Cinema Star invitation tickets and 200 eco tote bags.
So let's go shopping!

Additional terms and details may be found here.
Other news