Lifestyle
10% Discount in Yandex Taxi for Evoca Mastercard Cardholders
Use Mastercard for payment.
12.07.2022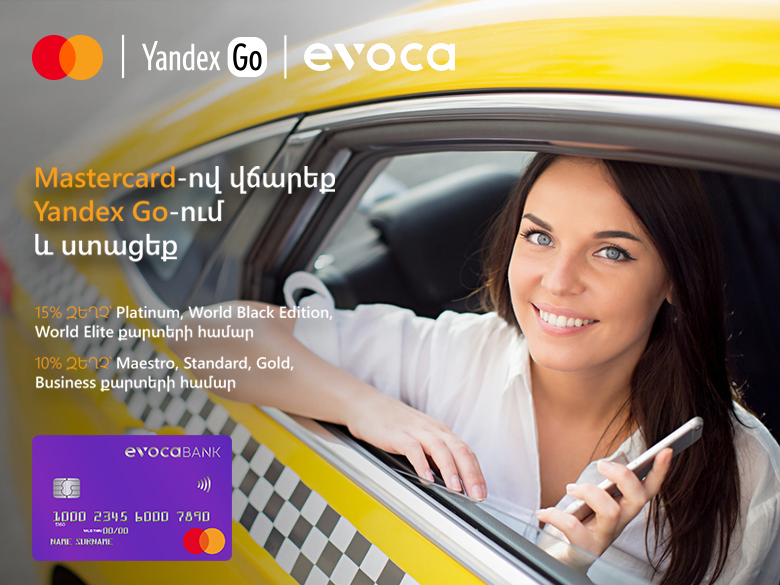 Till August 7, order Yandex Taxi, pay with Evoca Maestro, Mastercard Standard, Mastercard Gold cards and get a 10% discount.
To get a discount, just download the latest Yandex Go app and as a payment method click Card Option, adding Evocabank's Maestro, Mastercard Standard or Mastercard Gold cards data. After it, when ordering a taxi you will receive 10% off your initial fare.
If you are not an Evocabank cardholder, you may order a card online and get it through our free delivery service:
Other news