Prizes
Best Digital Bank in Armenia
For the fourth consecutive year Evocabank is announced The Best Digital Bank in Armenia by Global Banking & Finance Awards.
08.08.2022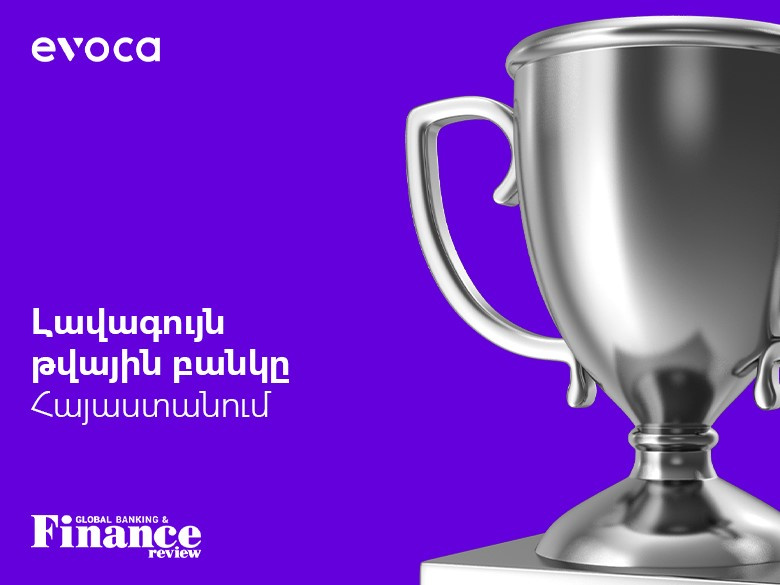 The Global Banking & Finance Review magazine named Evocabank-ը as The Best Digital Bank in Armenia 2022.
The awards are presented annually to honor the achievements and strategy of the innovative, progressive companies that stand out in their particular area of expertise and ongoing development. The jury consisting of the review team, editor and publisher review the nominees with consideration of the clear-cut criteria and select the winner.
Global Banking & Finance Review magazine is a leading online and print magazine founded in Great Britain. Since 2010, it has been presenting informative and independent news for the global finance industry covering banking, brokerage financial instruments, funds, corporate management, mergers and acquisitions, project financing, taxation and accounting, investments, corporate social responsibility and other urgent topics.
In 2021, by Global Finance renowned magazine Evocabank was recognized as The Best Consumer Digital Bank in Armenia for the 5th consecutive year, as well as The Best SME Bank in Armenia.