Prizes
Best Consumer Digital Bank in Armenia
Evocabank is named The Best Consumer Digital Bank in Armenia for the 6th year in a row.
23.08.2022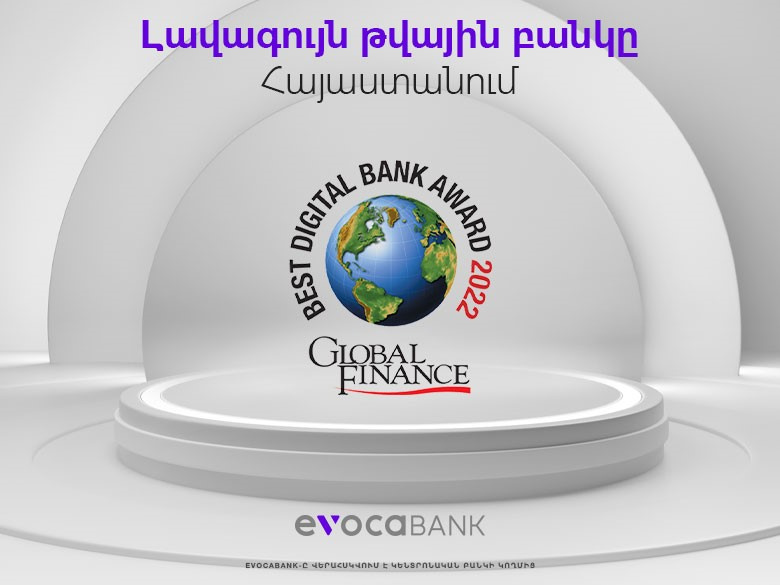 Evocabank is named The Best Consumer Digital Bank in Armenia 2022
by Global Finance magazine
Winners were chosen among entries evaluated by a world-class of judges at Infosys, a global leader in consulting, technology and outsourcing.
Winning banks were selected based on the following criteria:
Strength of strategy for attracting and servicing digital customers,
Success in getting customers to use digital offerings,
Increase in the number of digital customers,
Breadth of product offerings, evidence of tangible benefits gained from digital initiatives,
Web/mobile site design and functionality.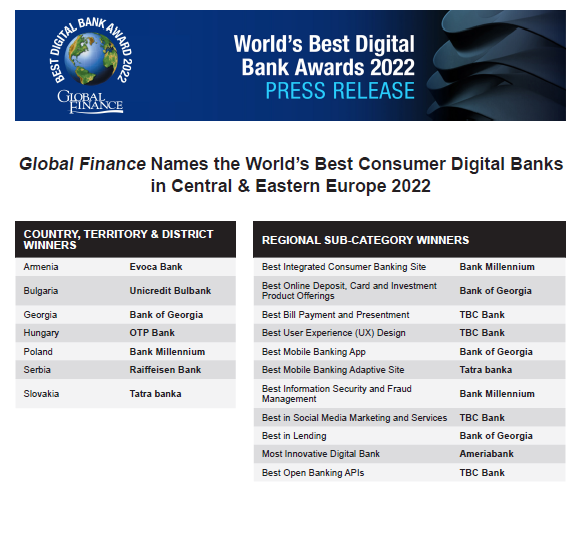 About Global Finance: Global Finance, founded in 1987, has a circulation of 50,000 and readers in 189 countries. Global Finance's audience includes senior corporate and financial officers responsible for making investment and strategic decisions at multinational companies and financial institutions. Its website — GFMag.com — offers analysis and articles that are the heritage of 35 years of experience in international financial markets. Global Finance is headquartered in New York, with offices around the world. Global Finance regularly selects the top performers among banks and other providers of financial services. These awards have become a trusted standard of excellence for the global financial community.