Prizes
Most Innovative Digital Bank in Armenia
Evoca is recognized by Global Business & Finance Magazine as the most innovative digital bank in Armenia.
22.06.2023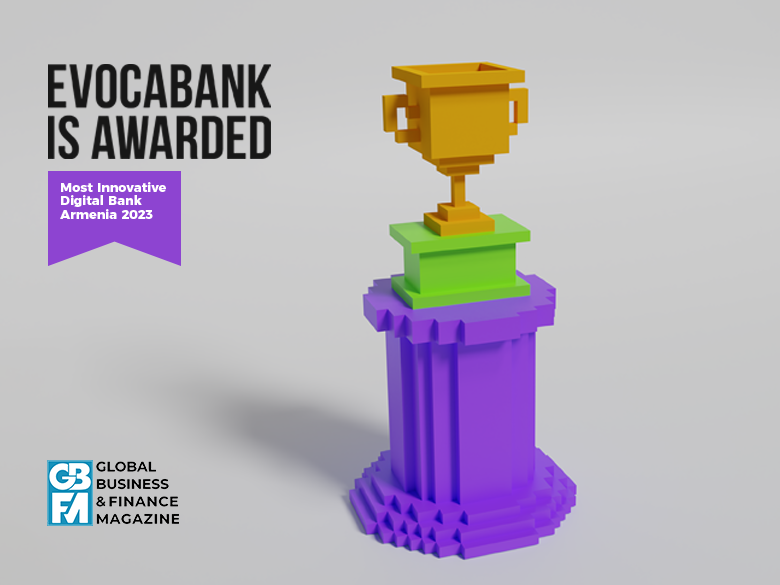 Global Business & Finance Magazine has named Evocabank as the Most Innovative Digital Bank Armenia 2023.
It speaks of the fact that Evocabank is strongly committed to its mission of "To be the most innovative and progressive commercial bank in Armenia whose services will be available online without visiting the Bank".
With the help of state-of-the-art technology, the Bank delivers its financial services in a fast, simple and convinient way.
We keep improving our services to make ves of people more comfortable.