Prizes
STP Quality Award 2018-2019
Quality Award 2018/2019 from Raiffeisen Bank International
12.07.2019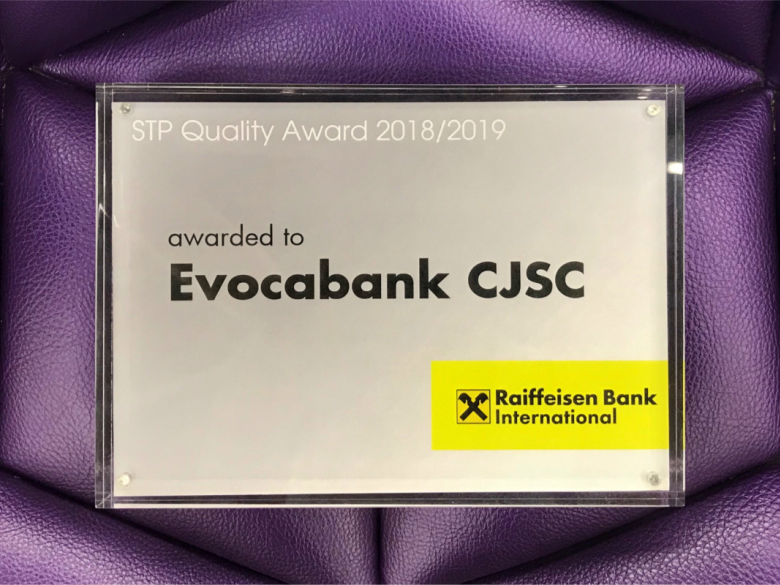 Evocabank has been awarded the Austrian Raiffeisen Bank International AG Award for Quality Excellence (STP Quality Award 2018-2019) by Raiffeisen Bank International for providing high quality transfers.
The STP (Straight-Through Processing) rate is considered the most important indicator for quality in the field of payment transactions, reflecting the degree of automatization.
As mentioned acting Head of international and foreign exchange operations division Anahit Grigoryan: "This prestigious award proves the level of professionalism of employees and effectiveness of technologies used by Evocabank. Moreover, it certifies that Evocabank's clients and partners are offered the most reliable payment processing services".
We continue to improve our internal processes, providing services in compliance with the highest international standards.
Evocabank is the first and only mobile-first bank in Armenia offering fast, simple and convenient services for its partners.