Products
New Offer from AlfaPharm for Evoca Visa Cardholders
Get a 15% discount from AlfaPharm while making online payment with Evoca Visa card.
01.08.2023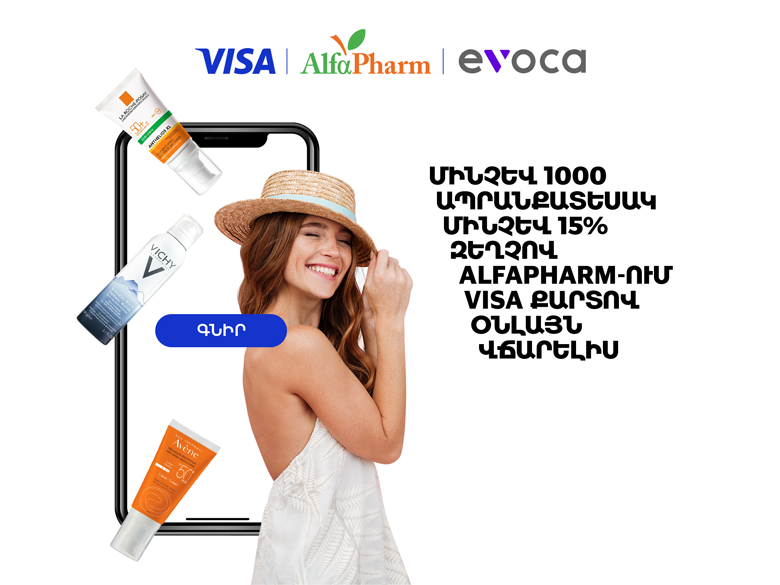 Here comes another promo offer for you!
If you are an Evoca Visa cardholder, you can get a discount of up to 15% for over 1000 items on AlfaPharm website or app while paying online with your Visa card.
To get a discount, you need to:
Be registered on AlfaPharm website or app,
Link Evoca Visa card to AlfaPharm app or website profile.
The offer is valid for all Evoca Visa cardholders. Details can be found here.
Thus, our cardholders can make their everyday spending more rewarding with Evoca Visa and AlfaPharm.