Products
Evolution – New Career, New Reality
Here is a new loan product to fund your training courses.
03.11.2022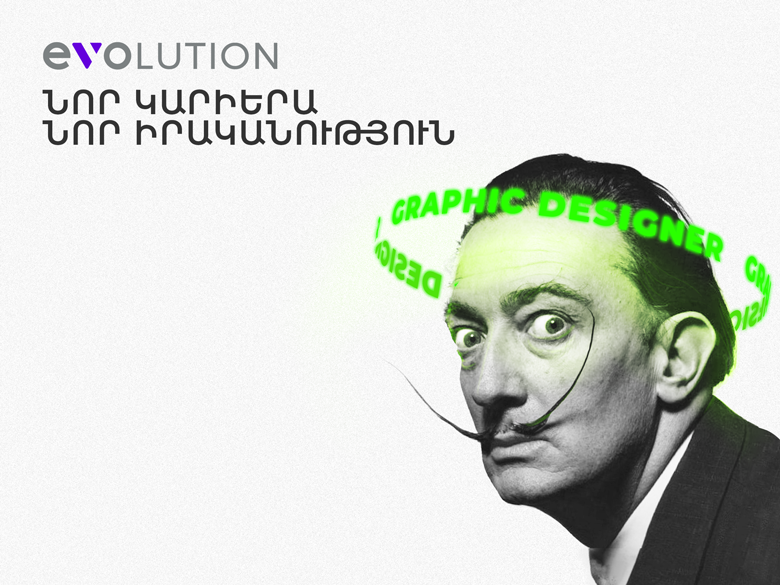 Do you want to change your specialty or acquire new skills and knowledge?
Evoca is ready to help you, since the education is the best investment.
Evolution – a new loan product which can help you acquire the specialties in most demand.
With Evolution, you can take part in best training courses while repaying the loan in installments during 12-18 months. Our partners offer most-required and modern training courses fit for finding jobs in top companies.
Armenian Code Academy– programming, project management, marketing, disign
BSMI– business, marketing, content writing
SmartCode- programming
Art House Design School– programming, design, foreign languages
SkillBox– programing, marketing, UI/UX, graphic design, project management, finance, accounting
am– programming, marketing, UI/UX, graphic design, project management, finance
Stamina- sales
And the number of our partners is continually going up.
How can you get an Evolution loan, partake in training courses and pay for them in installments?
Download EvocaTOUCH app
Tap "Get Loan" button
Choose Evolution loan
Pass identification procedure through phone number and e-mail address
Fill out: personal, loan- and partner-related data
Tap Apply button.
Our specialist will contact you within two business days to inform on the decision made on your loan application. In case it is approved, the training course fee will be transferred to the bank account of the relevant educational institution, thereafter, you will be entitled to attend the courses and acquire new knowledge and learn new skills.
More information on the loan can be found here.