Products
Loan Discounts
Do not miss the opportunity to get a business loan from Evocabank at lower interest rates.
12.04.2023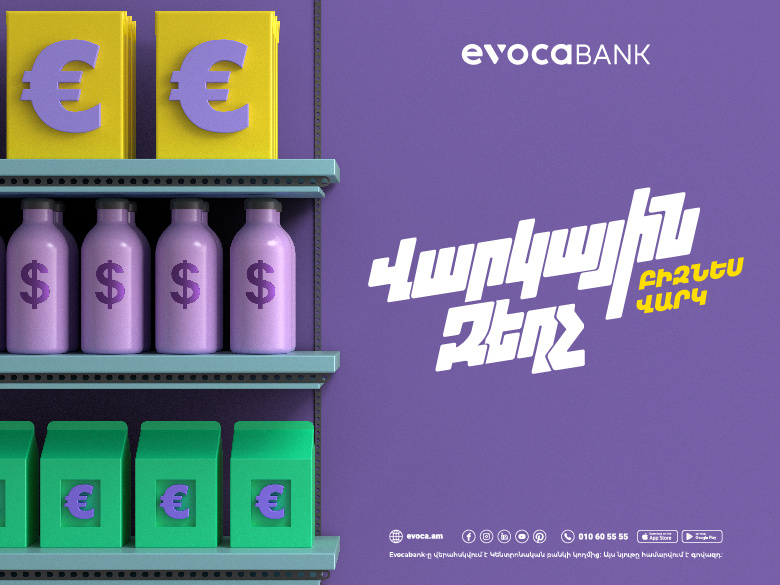 Loan discounts? Yes, that's true!
Evocabank announces a big loan campaign which is in effect till 10․07․2023.
The key to success is to be in the right place at the right time in order to take advantage of the opportunity. We create an opportunity for you, now the ball is in your court.

Get a business loan in euro, for a 5-year period at a lower interest rate for the first 12 months, paying only 5% per month. After the mentioned period, the interest rate will equal 6%.

Similar reduced interest rates will be applied for USD loans: you can get a business loan in USD, for a 7-year period, paying for the first 6 months only 5.5% per month, after the mentioned period, the interest rate will equal 9%.

So don't miss your chance to enlarge your business and reinforce your success. Every our initiative is simple and effective, supported by smooth and fast actions.

For questions please call 010605555 or visit Evocabank Head office or branches, our financial advisors are readily available to guide you in the right direction.