Products
New Offer from Mastercard
All our cardholders know that we keep preparing special and exciting offers for them.
28.06.2023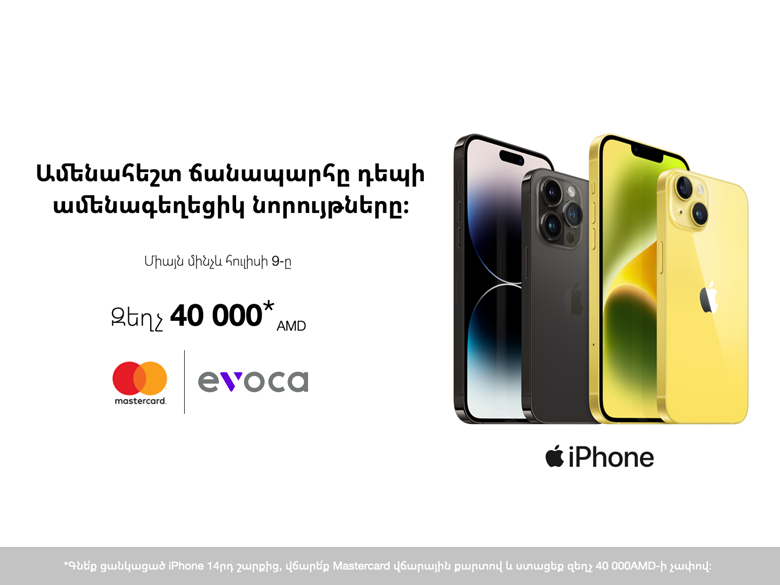 Evoca Mastercard holder, you have an important event and are hesitating about buying this or that thing as a gift or are contemplating of buying a memorable item for yourself? If so, this offer is for you.
Owing to coopertion between Mastercard and Apple, all holders of Evoca Mastercard will enjoy discounts.
By buying any iPhone of the 14th series and paying with Evoca Mastercard, you will get a 40,000 AMD discount.
The offer is vallid till July 9 in stores: iSpace, Mobile Centre, UCOM, Vega, ZigZag, MTS, VLV and iStore.
If you are not an Evocabank cardholder, order a payment card online using EvocaTOUCH app to get it delivered FREE of charge to the address you have specified.