Products
New Online Loan Offered Jointly with Retail Group Armenia
Make purchases in ZARA, Massimo Dutti, Charles&Keith, LaSenza, Top Shop, GAP, Stradivarius, Miss Selfridge and other stores paying in monthly installments.
18.12.2018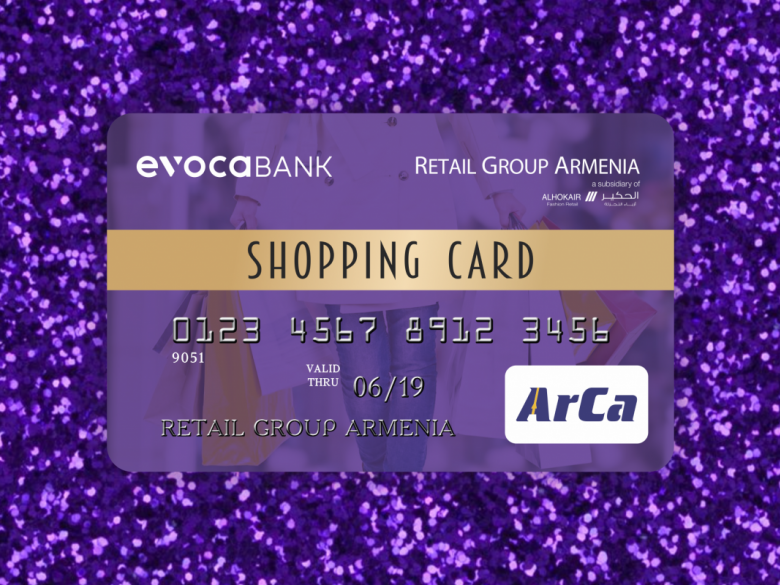 On the eve of Christmas and New Year celebrations Evocabank together with Retail Group Armenia company has designed a new Shopping Credit Card for purchases in stylish stores.
You may apply online through EvocaTOUCH app. The loan amount may vary from AMD 100,000 to AMD 500,000, the loan period is up to 24 months, nominal interest rate - 17% per annum (factual interest rate is 18.4%).
You can get approval of your loan by text, from your mobile phone within a few minutes.
During 10 working days after the loan approval you should approach a cashier in any of the ZARA stores for a stylish credit card with the amount of your personal loan on it. You can use it just in the same store.
The cards may be used for making purchases in about 40 stores of Retail Group Armenia to buy apparel for women, men and kids, accessories, home decor products and interesting items for gifts. In case you have no idea what to get as present, we offer the gift-cards jointly issued by Evocabank and Retail Group Armenia. The gift-cards may be also used to make purchases in all Retail Group Armenia stores.