Products
New Shopping Options for Everyone
Evocabank offers new shopping terms to its customers.
22.10.2018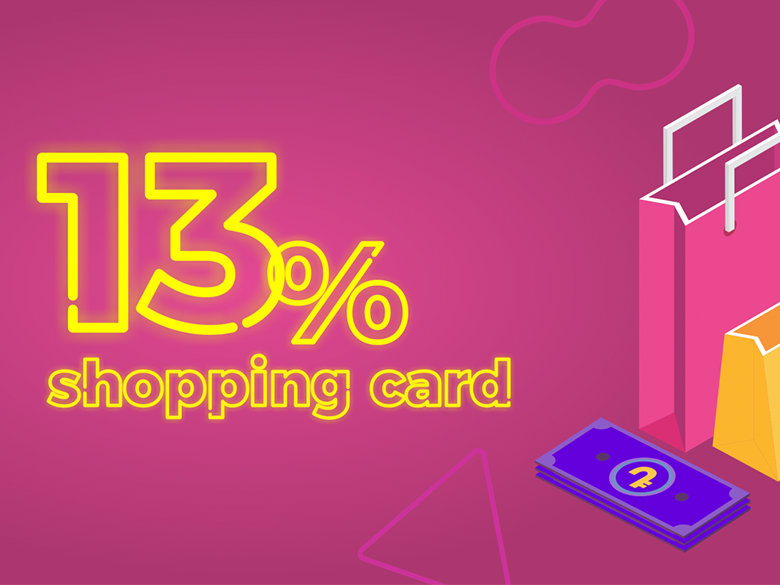 We have revised the terms of Evoca Shopping Cards making them more affordable for our customers.
The Shopping Card is a newly designed international Visa card tailored for online purchases and payments both in Armenia and abroad. The card entitles the holder to get a revolving line of credit for 36 months at the amount ranging from AMD 300,000 to AMD 3,000,000.
At the request of our customers and at the eve of big discounts (Black Friday on November 2018 and Christmas and New Year) we have greatly decreased the interest rate of the line of credit obtained under the Shopping Card, setting it as follows:
13% against the previous 18% for loans denominated in AMD,
11% against the previous 16% for loans denominated in USD,
11% against previous 16% for loans denominated in Euros.
For your information: discounts are available at major Armenian trade centers, cafes and other entertainment places for those making non-cash purchases by Evocabank cards.
To obtain an Evoca Shopping Card you don't have to visit the bank but only need to download the free EvocaTOUCH app and using it apply for Evoca Shopping Card. To get the card, you don't need to visit the bank either. We have a free delivery service available within Yerevan city. Details about card issuance and service can be found here.
Evocabank is the main partner of Online Shopping Fest 2018 to be held on November 2018 at Armenia Marriott Hotel. The participants will get acquainted with information as to how and where to make online purchases, what to buy and find answers to all the shopping questions.