Products
Special Discounts in Yandex Taxi for MasterCard Cardholders
Get a 10%-discount paying with Mastercard.
26.04.2021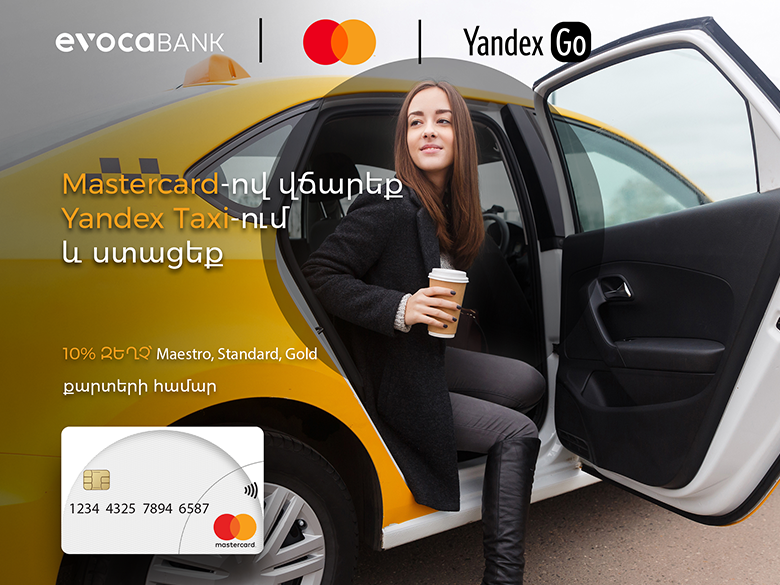 We are delighted to inform you that Evocabank's Maestro, MasterCard Standard and MasterCard Gold cardholders can get discounts when ordering Yandex Taxi till May 31, 2021.
To get a discount, just download the latest Yandex Go app and as a payment method click card option, adding Evocabank's Maestro, MasterCard Standard or MasterCard Gold cards data. After it, when ordering a taxi you will receive a 10% off of your initial fare. Payments are executed automatically.
If you are not an Evocabank cardholder, you may order Evocabank's payment card online through EvocaTOUCH app and get it through our free delivery service.