Products
New Cooperation with Tinkoff
Evocabank is the first and only bank in Armenia to join Tinkoff instant money transfers.
21.03.2022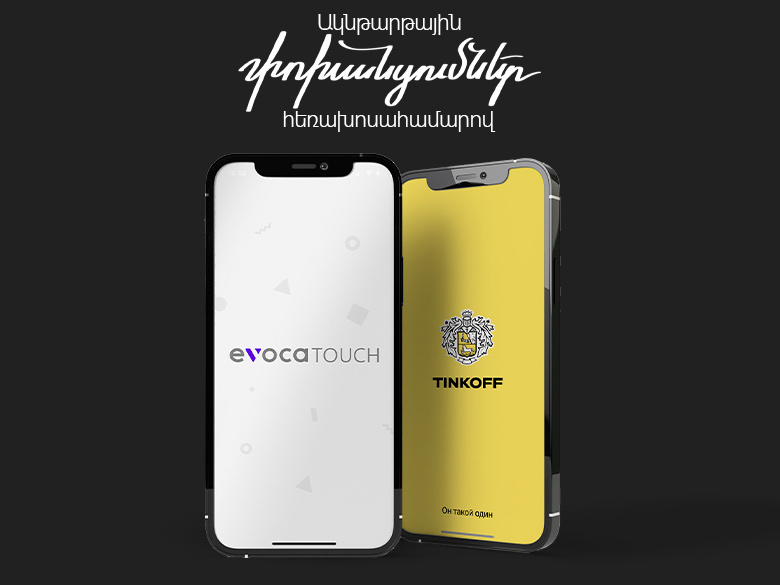 Now you can send money to your family members and friends from Russia to Armenia through Tinkoff app, paying a fee of up to 1%*. You will need only the recipient's phone number to enter into the app.
To make a money transfer, click in Tinkoff app "Платежи, Переводы по номеру телефона", select "Армения" from the list, enter the recipient's phone number and select Evocabank, then enter the amount to be sent and click "Перевести".
The money will be credited to Evoca account immediately.
Money transfers can be performed 24/7, even on public holidays and during night hours. Maximum amount per transaction is RUB 150,000. Daily limit of money transfers from a single account is 20, and total amount should not exceed USD 5,000.
No fee will be charged from Tinkoff Black cardholders in case they make money transfers up to RUB 20,000**.
Money transfers are executed in Russian rubles, and the transferred money is automatically credited to the recipient's dram-account within a few seconds.
Evocabank keeps improving its services making the delivery of financial services most convenient for its customers.
* The size of the fee depends on the type of the card and account.
** In case of exceeding the mentioned RUB 20,000, a 1% fee will be applied to the exceeding amount.