Products
The Best Travel Deals for our Cardholders
Pay with Evoca Visa card and get a 20% discount on flights to all destinations at TKT.GE.
01.08.2023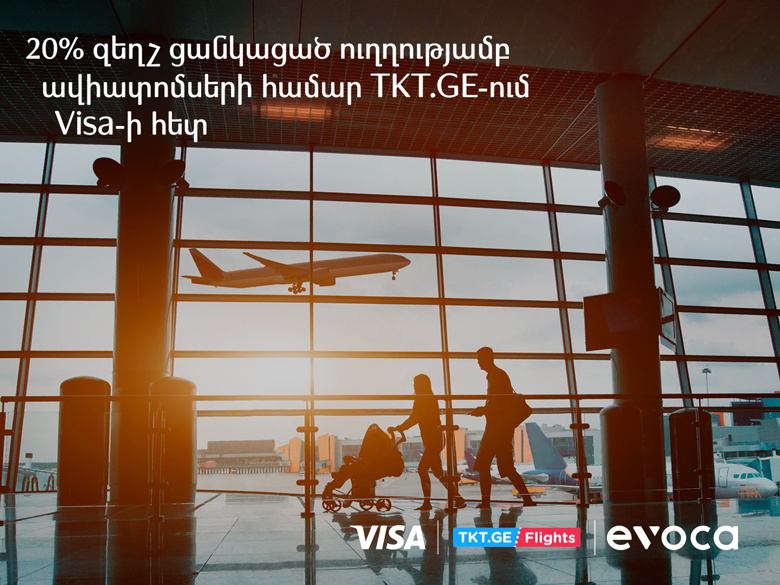 Buy airline tickets on TKT.GE website, pay with your Evoca Visa card, and get a 20% discount (USD 100 - at the maximum).
The discount offer is valid for Evoca Visa Infinite cardholders,
There is no limitation on flight destination,
With one card, you can get a discount on no more than 2 payments per month,
The offer is valid until August 31.
Details may be found here.
Be quick to plan your summer vacation with Evoca Visa and TKT.GE.