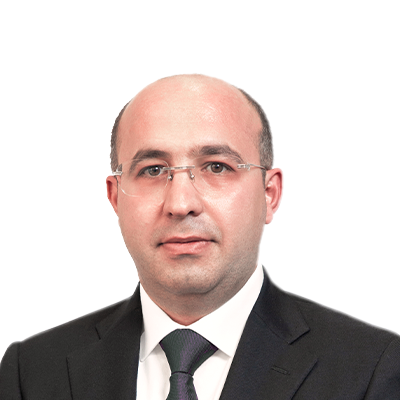 SMBAT MARTIROSYAN
Member of Management Board, Head of Legal Department
Smbat Martirosyan was born in 1987 in Yerevan.
He graduated from the Russian-Armenian (Slavonic) University with a bachelor's degree in 2008 and a master's degree in 2010.
During 2010 – 2016, he was employed at Areximbank-Gazprombank Group CJSC holding the position of a leading legal advisor, head of Legal and Contractual Department of the Legal Directorate, deputy head, then head of the Legal Directorate.
2013-2015, he was employed as a teacher at Financial Banking Center Foundation.
From 2016 to 2019, he worked for the RA State Revenue Committee as the head of Secretariat Department.
From February to June 2019, he was employed at Armenian Tobacco Company Ltd. as chief legal advisor.
From June 2019 to December 2021, he worked for Evocabank CJSC as the Head of Legal Division.
Since January 2022, he is the Head of Legal Department at Evocabank CJSC and member of the Management Board of Evocabank CJSC.
Married with three children.