Banking
Evocabank and FINCA to Issue Co-Branding Cards
FINCA's customers can get non-cash loans on their cards.
29.06.2022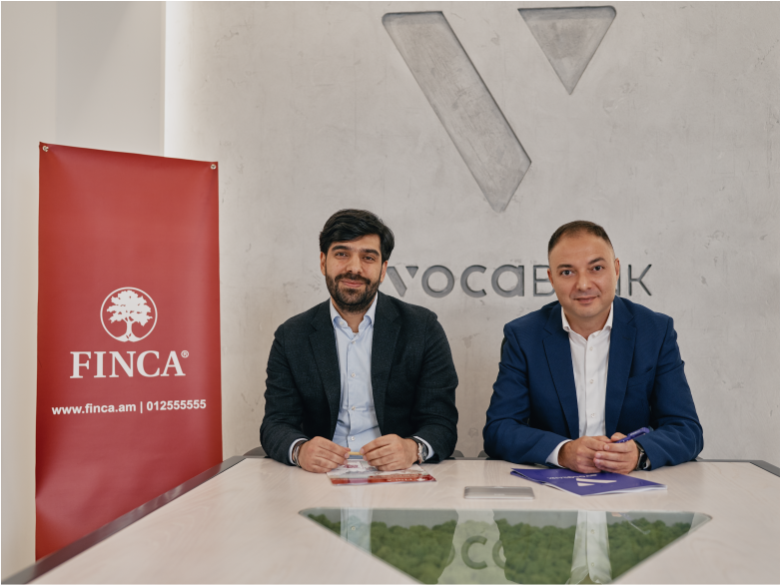 The cooperation agreement is signed by Evocabank Management Board chairman Karen Yeghiazaryan and FINCA's Chief executive officer Vardan Haroyan.
FINCA's individual customers will be able to get loans up to AMD 2.5 million and equivalent amount in USD electronically on co-branded debit cards.
Additionally, in case of getting a loan on a co-branded card, the loan amount will be credited to the customer's account within the same day. No card issuance or annual service fee will be charged to ensure most convenient and affordable conditions of card use by customers.
Very soon the companies will offer new projects; one of them is expected to be the service of online loan repayments.