Innovations
Evocathon - Fintech Hackathon
On December 14-15, the first fintech hackathon was held in Armenia.
19.12.2019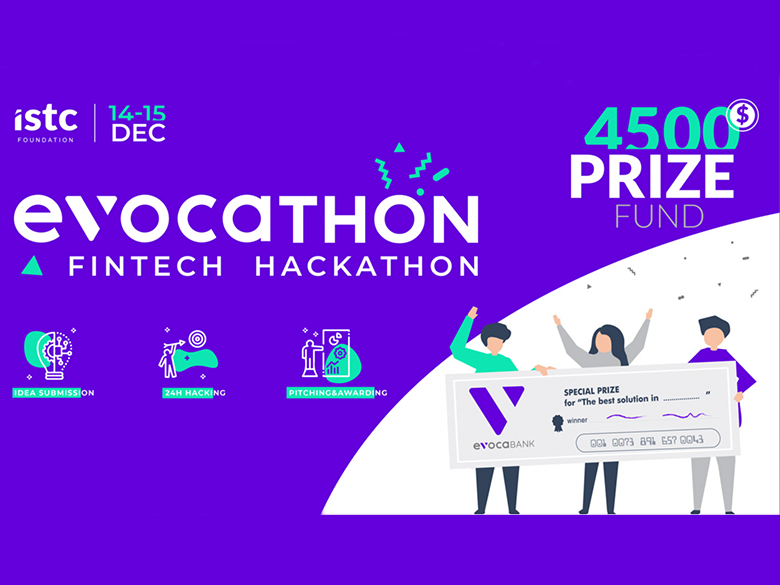 The world is becoming digital and we are ready to meet the upcoming challenges.
On December 14-15, Evocabank jointly with ISTC Foundation organized Evocathon-Fintech Hackathon with USD 4,500 prize money.
Below are Evocathon's challenges:
Creation of biometric identification system (face id authentication),
Creation of EPAY system. Simplified solution of vPOS terminal integration, with the help of a widget (embed code, iframe),
Payment keyboard,
Terminal currency exchange software for Windows,
Contactless smartphone payment solution for POS-terminals.
During the event, different mentor groups worked with and supported the teams.
The launch of the hackathon was accompanied with thematic seminars and meetings with leading specialists in the relevant sphere.
24-hour hacking resulted in acknowledgment of the following 3 groups of winners having offered biometric identification solutions:
Besides, Evocabank made an unexpected cooperation proposal to M.In.D and Alien teams.
Event photos: here.