Lifestyle
Evocabank – Main Sponsor of Newmag Summer Fest
On July 16, Newmag Summer Fest will take place at Yeraz park.
11.07.2022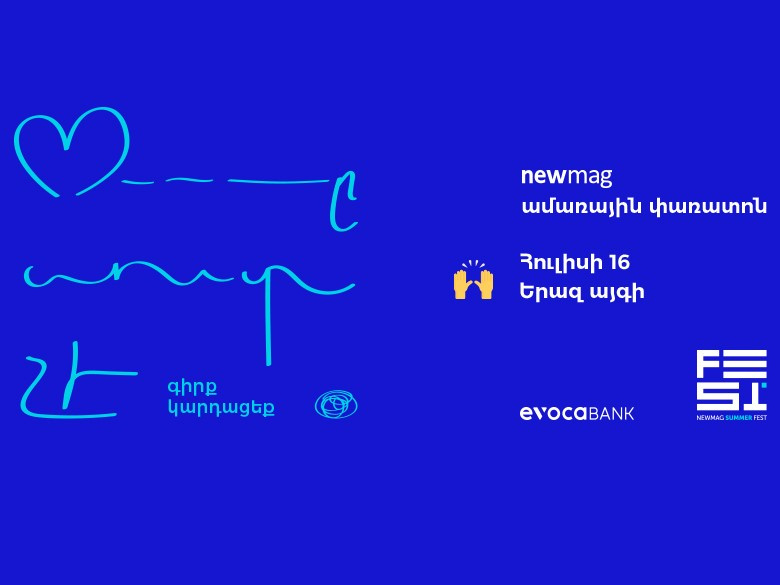 On July 16 - from midday till midnight - Newmag Summer Fest will take place at Yeraz Park with Evocabank as its main sponsor.
In 6 sections of the park for more than 11 hours various events will be held, such as book presentations, discussions, conversations with writers, open lectures, games, children's entertainment program, purchase of books at discounts, while the festival will culminate in an open air concert.
Free entry.
As the main sponsor, Evocabank will have a pavilion, nearby to have Evoca gift cards, Newmag online gift cards and much-loved Vokis raffled as prizes.
Evocabank highly values the role and priority of education regularly sponsoring similar projects. Besides, another educational project implemented by the Bank is Evoca Dibrary – a digital library located in the Bank's Tumanyan branch at 15 Tumanyan street. Dibrary will allow free use of its electronic business resources, as well as modern bestsellers on business available for reading in the branch office or taking them home.
Other news