Lifestyle
Evocabank sponsored the largest project management conference in Armenia
On June 27, the biggest project management conference of the year was held in Yerevan, the main sponsor of which was Evocabank.
06.07.2023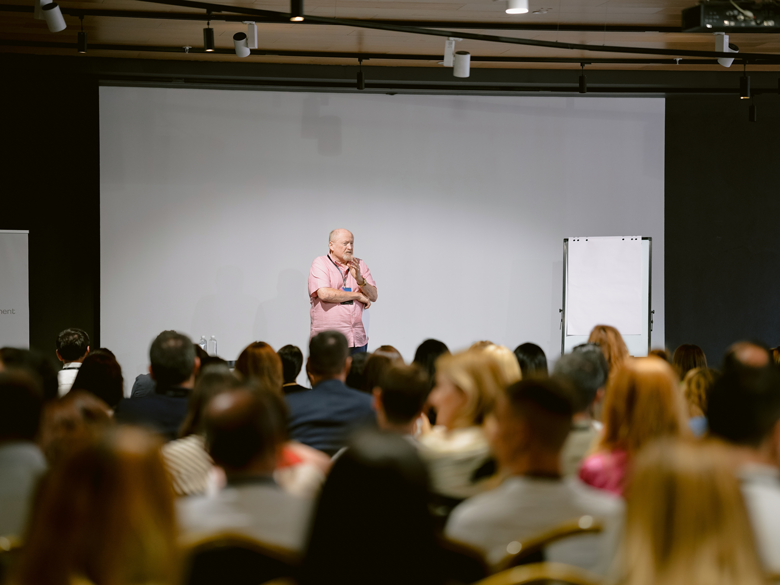 The key speaker of the conference was the global project management guru Lee Lambert, the founder of the famous PMP certification.

Lee Lambert has made an irreplaceable contribution to the development of project management, implemented many projects, educated more than 50,000 professionals from 23 countries. He is the author of the global bestseller Project Management - The CommonSense Approach.

The conference was attended by experts from various fields: IT, fintech, banking, government, communication, entertainment, etc., as well as guests from abroad.

The best specialists of Armenia and the region presented their project management experience. A number of successful projects were discussed, including the rebranding of Evocabank, the Children's Eurovision Song Contest in Armenia, the Paul cafe franchise, the Bagratashen Bridge built with EBRD financing, the Radisson Red Hotel in Tbilisi, etc.
In the second half of the day, Lee Lambert held a 4-hour intensive workshop, presenting his years of experience, analyzing specific examples and answering various questions.

Participants received certificates signed by the founder of the PMP certification.

Evocabank values and prioritizes education, personal and career growth, frequently sponsoring similar programs.
Other news