Products
Free PCR Test for COVID-19 for Evoca Visa Infinite cardholders
Visa Infinite cardholders will be eligible for free PCR at-home testing through December 31, 2021.
31.05.2021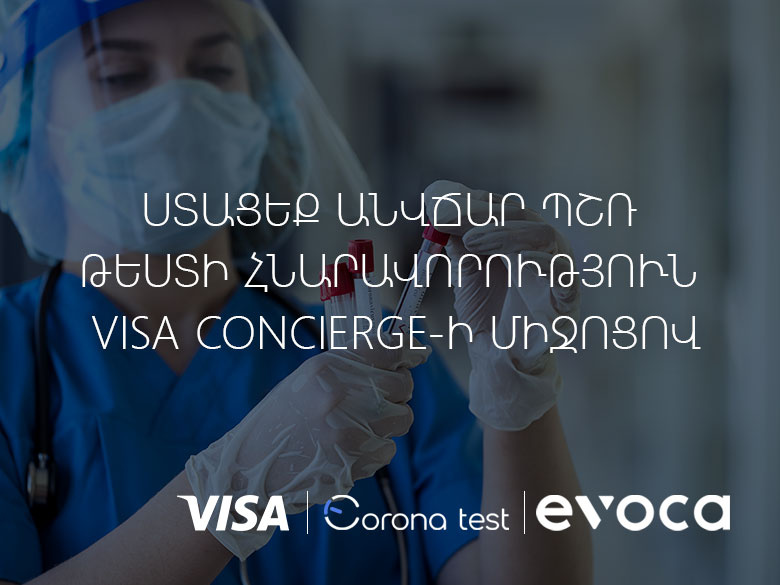 How can I take a PCR testing?
To take a PCR test, Visa Infinite cardholders should use Visa Concierge chatbot or contact a concierge service employee by phone.
Visa concierge service will register your application and contact you later for more details (hour, contact data, address).
The support service will send a reminder about the forthcoming testing: a day as well as half an hour before the testing.
The test results will be sent to the cardholder by email.
Terms and conditions:
All Visa Infinite cardholders in Yerevan (also on its outskirts within 15km) will be eligible for a free PCR at-home testing.