Products
Overdraft for Individual Borrowers
Do you have a consumer loan with Evoca? Get an overdraft on your Evoca card.
14.02.2022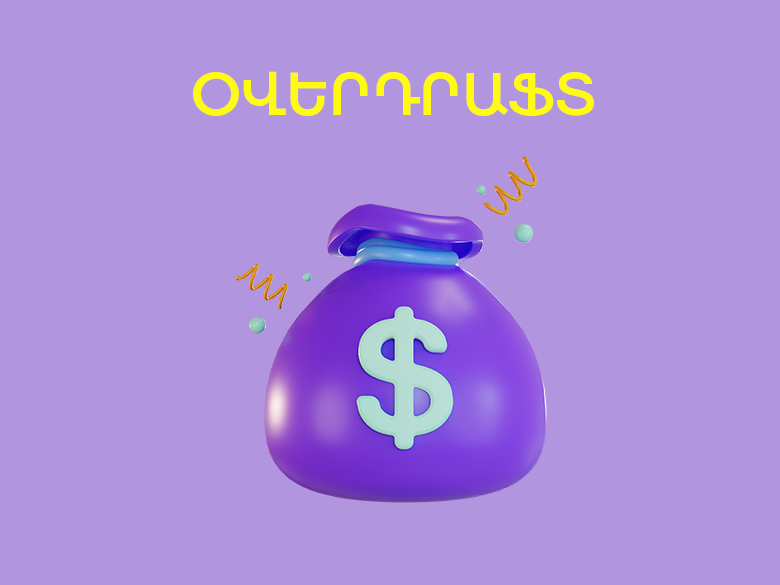 As your partner Evocabank is offering a credit limit - an overdraft - with up to 36-month repayment period.
Overdraft will be provided to all the borrowers whose loan period will end after three years and loan agreement was signed before January 1, 2022. Besides, the number of overdue days for the entire loan servicing period should not exceed 10 days.
Overdraft will be provided in Armenian drams or US dollars.
Nominal interest rate per year * is:
Each month you must repay 5% of the amount used during the previous month (not less than AMD 5,000) plus the accrued interest.
Overdraft will be provided only on Evoca cards.
To overdraft your card, you need to visit the bank branch having provided you with a consumer loan **.
The offer is effective till September 1, 2022.
*Actual interest rate per year: 17.24-19.58%.
**Final decision on overdraft will be made after borrower's visit to the Bank.