Banking
Favorable Service Terms at Nor Nork Branch
Special terms for customers of bank's eco-friendly branch at 14/9 Gai ave., Yerevan
02.02.2021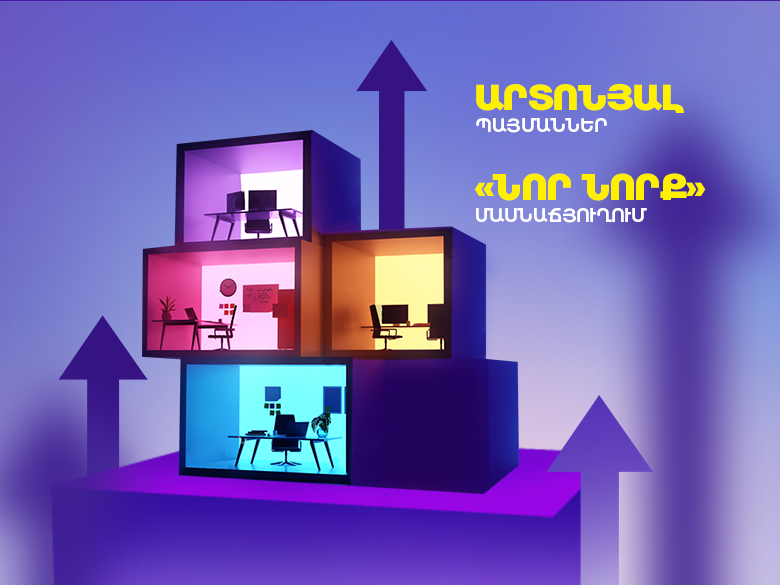 Nor Nork branch will be offering favorable service terms to all individuals and legal entities having become branch customers during the first two months of operation, in particular:
Classical

deposits

- at 0.25% higher interest rates per annum,

Money transfers

in Armenian drams – free of charge,
Real-property secured

personal loans

in US dollars – annual interest rate -1%, i.e.

11% vs.12% - for loans without income verification,
9% vs. 10%- for loans with income verification,

Surety-backed personal loans in US dollars – nominal interest rate per annum -1%, i.e. 12% vs. 13%,

SWIFT money transfers

– 25% discount of the standard commission fee,
Lease of individual safe deposit boxes – at 25% discount,
Fee for annual card servicing -

MasterCard Standard and Gold cards

– for the first year –

free of charge

, next two years – at 30% discount, i.e.:

MasterCard Standard cards -AMD 3,500 vs. AMD 5,000
MasterCard Gold cards - AMD 10,500 vs. AMD 15,000,

For new customers - both individuals and legal entities - execution of transactions via

EvocaToken

app - 1st year

free of charge

.
Branch location details may be found here.
Let's start the year with best offers!