Banking
International Money Transfers in Chinese Yuan and Arab Emirates Dirhams
Now you can transfer Chinese Yuan and Arab Emirates dirhams internationally!
31.01.2023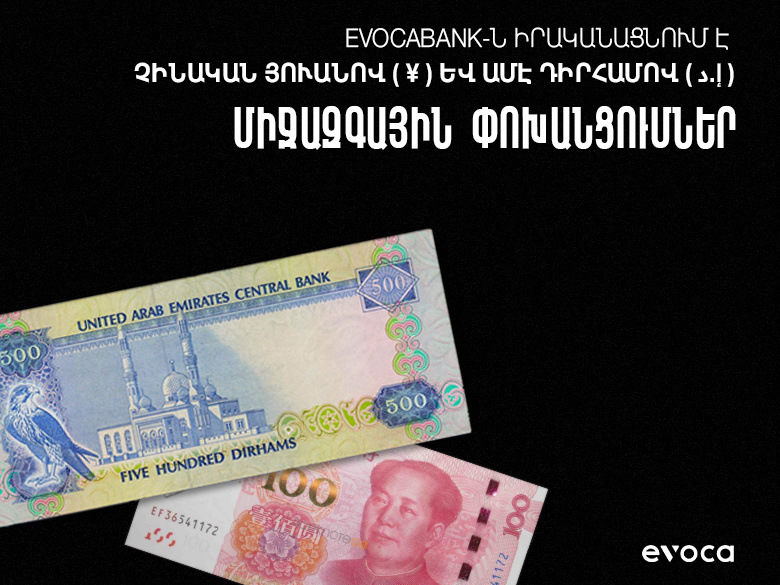 You can transfer Yuan and dirhams to any bank in China and UAE, while paying 0.15% (but not less than AMD 7,000 and not more than AMD 70,000).
Evocabank customers can transfer foreign currency internationally to bank accounts of legal entities or individuals using the services of SWIFT international electronic payments system available at Evocabank.
International money transfers can be performed online using EvocaTOUCH app or visiting any of Evocabank branches.