Lifestyle
The Nature of Leadership
Evocabank is the partner of speech of Keynote Speaker Joni Peddie at annual conference.
30.06.2023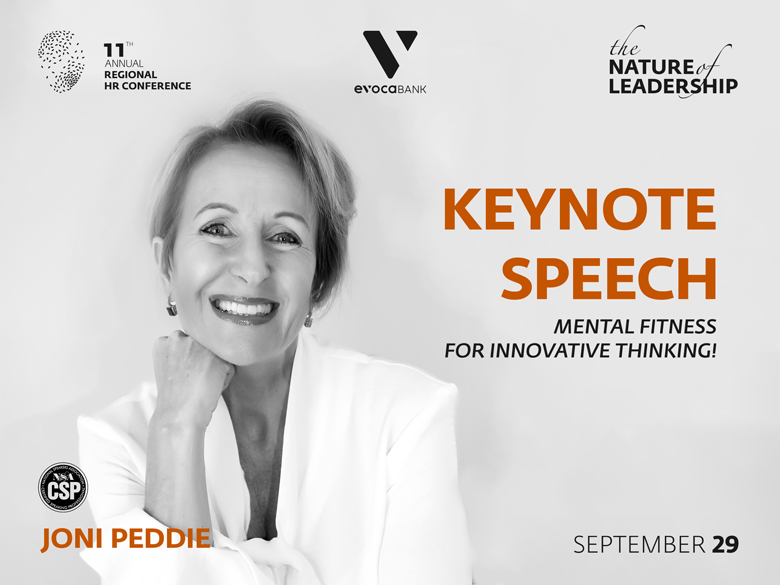 Have you ever thought about the nature of leadership? What does leadership mean to you and how can you improve your leadership skills and demonstrate leadership? Mark September 29 in your calendar since the answers to these questions and even more will be discussed at the Nature of Leadership conference and Evocabank is the sponsor of masterclass of the conference Keynote Speaker Joni Peddie.
During the last decade, this conference has become an important event for a large number of specialists and leaders. With more than 30 international speakers and thousands of participants from 40 countries, the conference will reveal anew the latest trends and experience in leadership, non-standard and alternative methods of development.
The Keynote Speaker of the conference is Joni Peddie, the founder of Bouncing Forward™, a well-known behavioral moderator and internationally renowned professional speaker.
As a GSF (Global Speaker Federation) board member and head of Six Seconds International, which is the largest EQ Network in the world, Joni will help you discover all secrets of efficient management.
To remind you, Evocabank was the main sponsor of The Symphony of Leadership in 2021; its details can be found here.
So, we are looking forward to seeing all of you on September 29 at The Nature of Leadership conference to get familiarized with the knowledge and skills and expertise of the best in this sphere. Did you mark the date in the calendar?
Evocabank as an innovative and digital Bank regularly makes investments in education and state-of-the-art technology, thus creating for the youth big opportunities in special areas.
Other news