Other
AMD 50 Million for Hayastan All-Armenian Fund
Evocabank transferred AMD 50 million for We are Our Borders: All for Artsakh fundraising campaign.
09.10.2020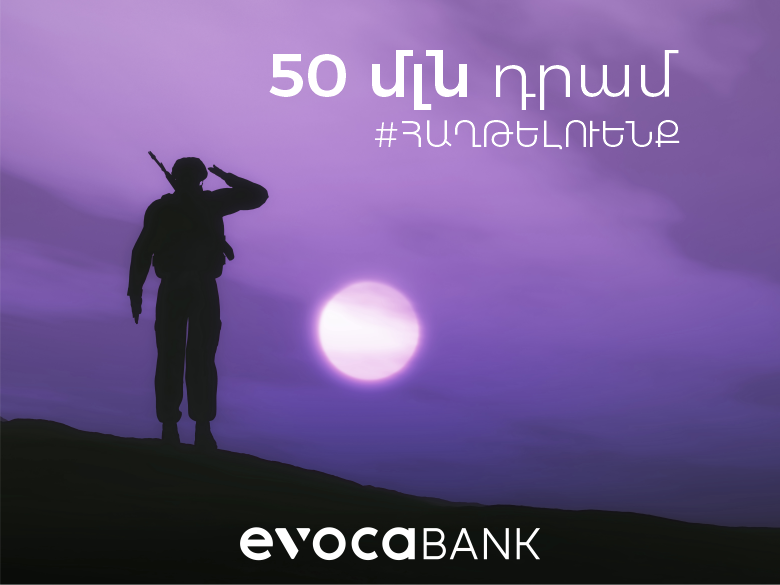 Today Evocabank transferred another AMD 30 million to the Hayastan All-Armenian fund in addition to the AMD 20 million donated to the mentioned fund on September 28.
All of us should support WE ARE OUR BORDERS: ALL FOR ARTSAKH fundraising campaign launched by Hayastan All Armenian Fund .
Fund website: www.himnadram.org
You can donate through PayPal here.
#ՀԱՂԹԵԼՈՒԵՆՔ #ArtsakhStrong