Other
"Erebuni" Branch Temporarily Suspended Operations
The Bank branch will resume its normal operations on April 27, 2020.
25.03.2020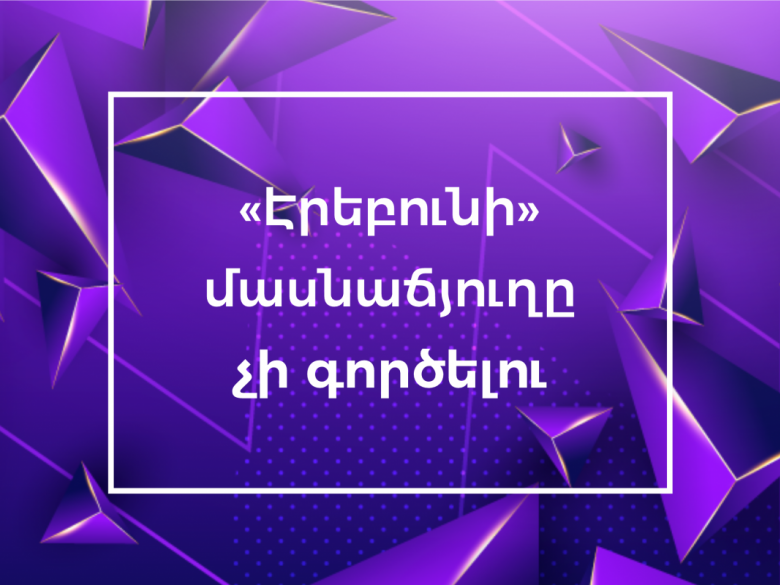 Bank's "Erebuni" branch at 76 Gajegortsneri street, Yerevan, will temporarily suspend its operations as it is located in the territory of the Records and Examinations Division of the RA Road Police which has suspended its operations pursuant to the Commandant decision on restricting delivery of public services across the Republic of Armenia.
We
Would be glad to service you at Bank offices,
Will ensure fast and safe transactions through EvocaTOUCH app,
Will answer your questions at all Bank platforms:
Contact center: 010 60 55 55
Viber, WhatsApp, Zangi, Telegram: 099 60 55 55
Bank's Facebook and Instagram pages
Evocabank.am online chat.