Products
Symphonic Deposit
Do you want to have a higher income and support the Armenian State Symphony Orchestra and invest in culture?
31.01.2022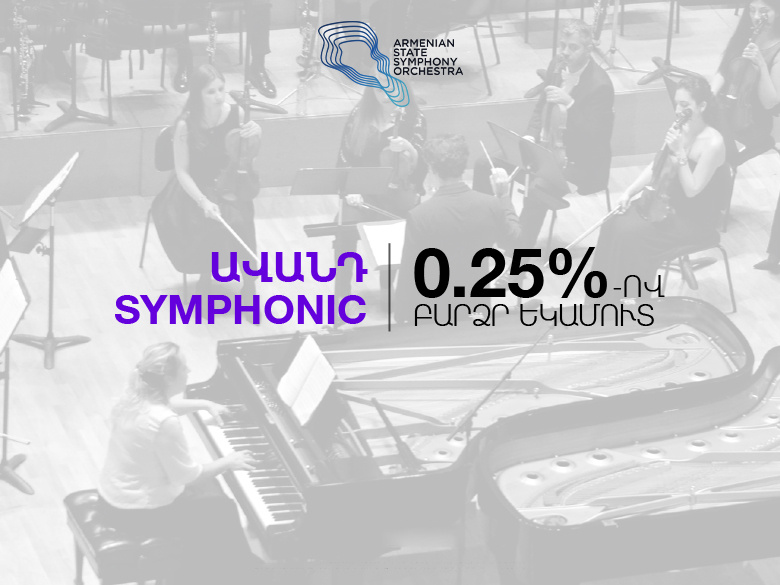 On January 26, an Italian and Argentinian music concert took place in Dvin Music Hall, during which Evocabank in conjunction with Armenian State Symphony Orchestra presented its new product - Symphonic Deposit.
Investing in Symphonic Deposit with Evocabank, you will earn a 0.25% higher income as compared to that of Evoca Classical deposit to be transferred to the Orchestra account. Thus, you will have your contribution to the cultural development.
The special guest of the event was the famous Italian accordion and bandoneon player Mario Stefano Pietrodarchi.

Evocabank highly values the role of culture and as an innovative and youth-oriented bank regularly takes part in similar interesting projects.
Evocabank is named The Best Digital Consumer Bank in Armenia for the 5th year in a row by the renowned Global Finance magazine. Besides, in 2021, SME Banking Club international association of bankers included the Bank in the Top Three Online Banks in Armenia.