Banking
Evocabank Joining FINARM Financial Market Members Association
The Association's primary focus is on contributing to introduction in the financial market of modern innovative solutions, new tools and mechanisms.
13.03.2021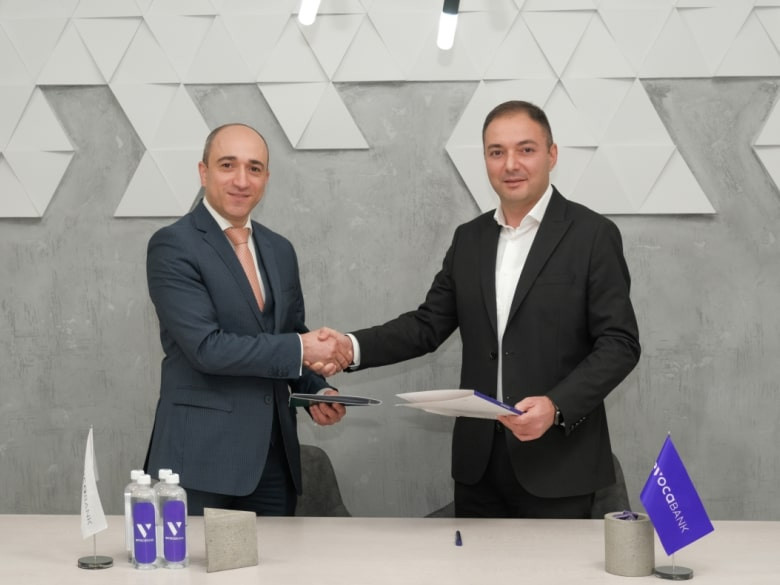 FINARM Association members are leading Armenian commercial banks, investment companies and other institutional investors.
Chairman of Management Board Karen Yeghiazaryan mentioned that affiliation of Evocabank with the FINARM Association of Financial Market Members is primarily targeted at contributing to introduction of digital and innovative solutions in the Armenian financial market and enhancing the market development. "We believe that our membership in FINARM Association will significantly enhance the formation of modern financial market in Armenia, which should be equipped with state-of-the-art technology for the benefit of both investors and other market participants". Karen Yeghiazaryan reminded that quite recently Evocabank issued and within a few hours placed all the bonds of first tranche, for the first time in Armenian financial market the bonds were available for sale also online. The second tranche of Bank bonds will be issued on March 23rd ; they may be bought online through Bank's EvocaTOUCH app.
Karen Zakaryan, FINARM C.E.O. said, "Today FINARM is one of most successful and business-focused associations which during its two-year operation managed to initiate radical changes in financial market. It is no coincidence that in parallel with the first tranche of bond issue Evocabank as an innovative and fast-paced bank decided with to join us in our efforts to upgrade the financial market. It is noteworthy that Evocabank entered the bond market using innovative solutions as was the case with the bank's other products".
Evocabank is also a member of the Union of Banks of Armenia (UBA).
As the first and the only bank in Armenia to operate in mobile-first format, Evocabank delivers fast, simple and innovative services and stands apart for active application of newest information technology.
For the 4th consecutive year, Evocabank is acknowledged as the Best Digital Bank in Armenia by the influential Global Finance magazine.