Banking
New Cooperation with Lessors' Association of Armenia
Evocabank has joined the Lessors' Association of Armenia.
17.01.2023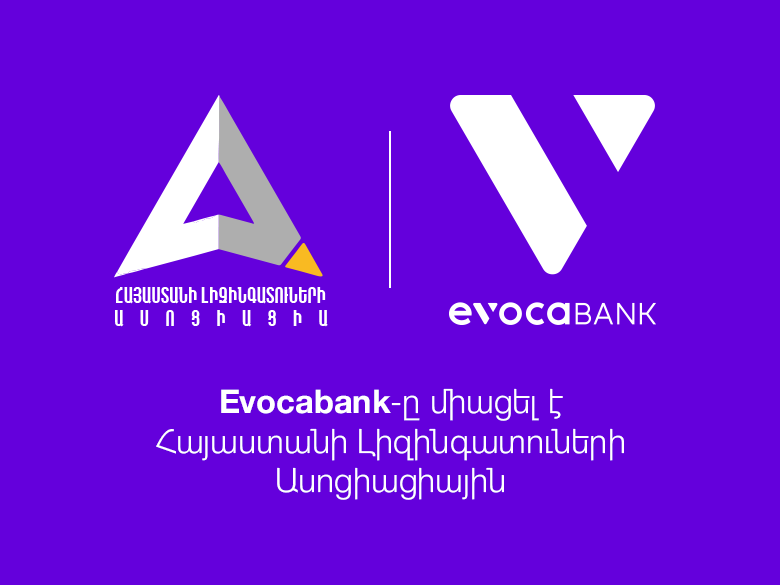 The mission of Lessors' Association of Armenia NGO is to represent the interests of lessors of Armenia in various structures and raise the knowledge and awareness of leaseholders on leasing.
The main goals are as follows:
Creation of most favorable business environment for leasing companies and all parties involved in lease deals, formulation of unified tasks and working out consistent approaches to their solution.
Enhancement of public awareness of lease as a financial instrument, tracing of global lease trends and their adaptation to Armenian market.
Contribution to provision in Armenia of tax incentives for advancement of leasing as an instrument of GDP enhancement, thus promoting the economic growth in Armenia.
Provision of coverage of the developments in the sphere, collection and sharing of domain-specific information and statistical data on market analysis, coordination of activities of multiple infrastructures.
Accepting an opportunity of joining new funds and programs, implementation of on-going state-funded benefit programs.
Organization of training courses and creation of innovative trending products in Armenia.
Attaching much importance to leasing in economic development of the country, Evocabank as a member of the Association is ready to make efforts meant to identify the challenges and pitfalls in the sphere and propose consistent ways of their solution.
As a progressive innovative company, the Bank strives to be well-informed on the global trends and challenges inherent in this sphere, and directly participate in activities targeted at improvement of the legislative environment.