Banking
Evocabank to raise USD 7.5 million from Symbiotics
Attracted financial means will be directed towards the development of micro, small and medium-sized businesses in Armenia.
26.05.2022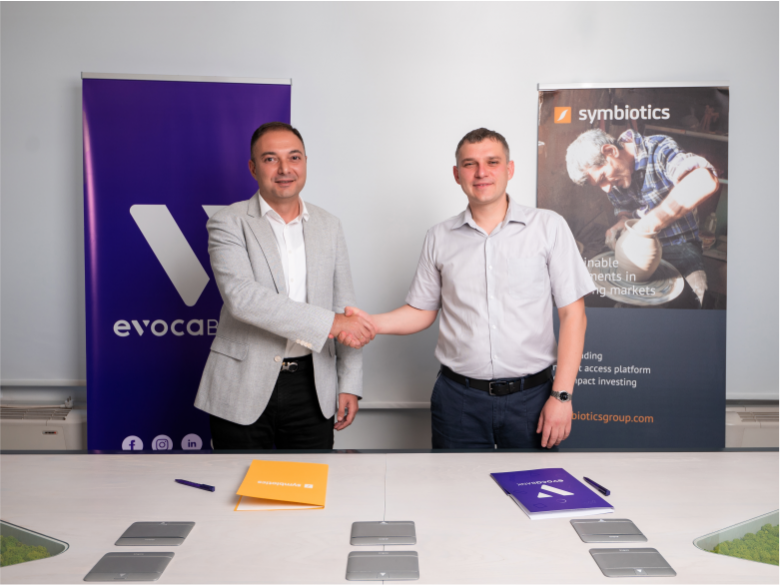 Evocabank has raised USD 7.5 million from Symbiotics, the Swiss-based market access platform for impact investing. The money has been provided by Micro, Small & Medium Enterprises Bonds S.A. – Symbiotics sponsored bond issuance platform based in Luxembourg.
Attracted financial means will be directed towards the development of micro, small and medium-sized businesses in Armenia. This will contribute to the creation of new jobs in the country, the improvement of the economic environment and competition, as well as to the growth of economic activity.
"We are pleased to start our first partnership with Symbiotics in the field of micro and SME financing. MSME sector is one of the strategic directions of Evocabank's long-term development. This deal is the evidence of the confidence from international institutional investors in Armenia's financial system, particularly - Evocabank. We hope that our cooperation with Symbiotics will be long-lasting and continuous." Karen Yeghiazaryan, Chairman of the Board of Evocabank said.
"We are excited to launch cooperation with Evoca, a dynamic and innovative bank. Having provided investment to boost Armenian micro and small businesses since 2008, Symbiotics opened a regional office in Yerevan in 2021, which highlights our strategic focus on the country and the region. We are glad to see that more banks are supporting local businesses via attractive products and an extensive digital offer." - noted Alexandr Fando, Regional Manager for Caucasus and Central Asia at Symbiotics.
Learn more about Evocabank
As the first and the only bank in Armenia to operate in mobile-first format, Evocabank delivers fast, simple and innovative services and stands out by its active use of newest information technology. Evocabank has been named "The Best Consumer Digital Bank in Armenia" for the 5th year in a row by Global Finance prestigious financial magazine. The Bank was founded in 1990 and is the first registered commercial bank in Armenia. Nowadays it has a head-quarter and 13 branches.
Website: evoca.am
Learn more about Symbiotics:
Symbiotics is the leading market access platform for impact investing, dedicated to financing micro- small and medium enterprises and low- and middle-income households in emerging and frontier markets. Since 2005, Symbiotics has structured and originated some 6,500 deals for over 520 companies in almost 95 emerging and frontier markets representing more than USD 6.5 billion. These investments have been purchased by more than 25 fund mandates and more than 50 third party specialized fund managers, forming a growing ecosystem and marketplace for such transactions.
Website: symbioticsgroup.com